Staff Opportunities & Benefits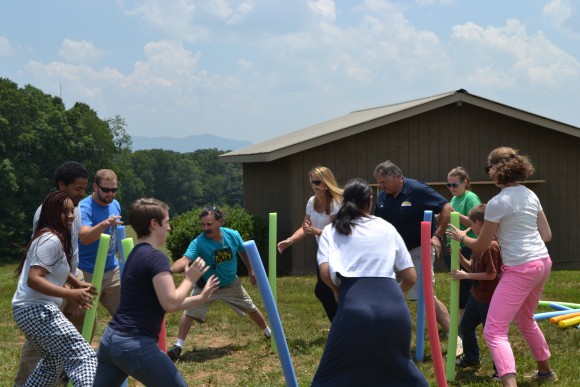 Our employees have the opportunity to make an incredible difference in the lives of young people!  Individuals who are mission driven and share our Cornerstone values will be a strong match for Eliada.
Cornerstones are our values in action!  Come help us live these values!
Ownership
Professionalism and Ethics
Safety and Risk Management
Communication
Collaboration
Education and Development
Recruitment: It is our policy to post job openings in-house before advertising the position to the public. Therefore, the potential for advancement and cross-training is excellent. Explore available positions by visiting our Current Openings section under Work With Us. If you have questions about open positions, how to apply, or general inquiries about working at Eliada, please contact our Human Resources Director and Staff Recruiter, Maggie Brown, at recruiter@eliada.org.
Benefits: We offer an impressive benefits package, competitive wages, and opportunities for growth.  Benefits for full-time employees include an excellent health insurance coverage, life insurance, 403B retirement plan with a company match, bereavement leave, and generous paid vacation and sick leave. 
Eliada's Employee Assistance Program offers 5 sessions of free counseling for Eliada employees and/or any member of their immediate household, plus a wealth of resources on personal, family, and work issues.
Eliada values personal wellness. All employees have 24/7 access to a gym and recreation center with weights, treadmills, foosball and pool tables, and a rock climbing wall.  Miles of trails crisscross our campus and are great for hiking, walking, or biking.
Career development services include ongoing workshops, events, and TED talks, as well as guidance for pursuing graduate degrees and internal promotion.
Eliada performs complete and throrough background checks and drug screens on each prospective employee.  Please remember to fill our your application completely and correctly, noting anything that might show up on a background check. This will not necessarily preclude your being employed, but failure to disclose may result in automatic rejection or dismissal.