Lunch of a Lifetime
Sensational Lunch of a Lifetime Returns for Second Year
Western North Carolina residents come together to share a great meal and enjoy an adventurous and fun-filled demonstration of where Eliada has been, where we are, and where we are going.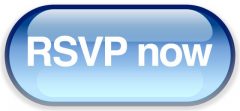 We are excited to announce our second annual Lunch of a Lifetime. Join us March 23rd, 2017 at the Crowne Plaza Expo Center at 12 Noon and learn why "The Sky is Not the Limit"!
For the second consecutive year, Eliada will offer those committed to the education, healing, and success of children and youth a unique and exciting opportunity to come together for the Lunch of a Lifetime. This year's Lunch will be held at the Crowne Plaza Expo Center with the fun and explorative theme, "The Sky is Not the Limit".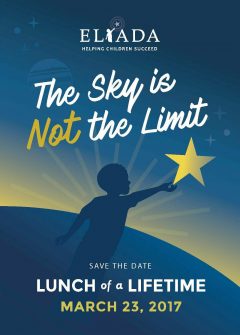 The Lunch of a Lifetime is an inspirational gathering for child advocates from across WNC, as well as an annual fundraiser and "friendraiser" for Eliada. Each guest will experience why and how Eliada empowers children to reach success. Last year's inaugural event saw a total of $68,000 donated by generous guests in support of Eliada's various therapeutic and educational programs.
This year's lunch is free. During this action packed hour, we will weave together a diverse array of Eliada stories, milestones, and successes. The theme for 2017, "The Sky is Not the Limit", is inspired by the foster parent who goes above and beyond for the child in their care, the teacher who cultivates a special connection with a student in need, and other mentors, volunteers, and friends.
Once again, all donations will go to benefit the children and youth of Eliada, now in its 114th year of helping children succeed.
We look forward to seeing you there!