Lunch of a Lifetime
Be a lifeboat for children in WNC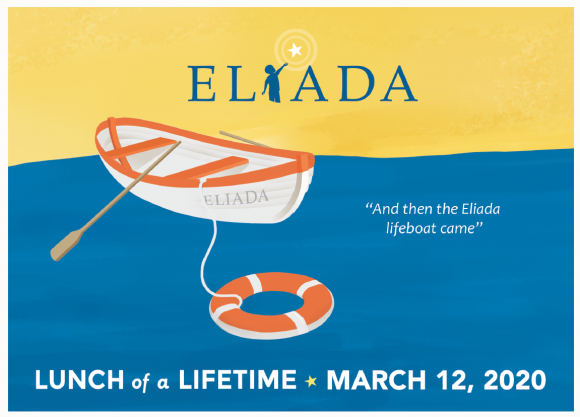 Thursday, March 12, 2020
12 Noon
Join us for the most exciting Annual Lunch!
There is no charge to attend. A RSVP is required.
To RSVP, email Nora Scheff at or call (828) 254-5356 Ext. 303
If applicable, include the name of your table captain, or who you are sitting with.
During this action-packed hour, we will weave together an array of Eliada stories, milestones, and successes. Once again, all donations will go to benefit the children and youth of Eliada, now in its 116th year of helping children succeed.
We look forward to seeing you and sharing our lifesaving work!