Corn Maze Merchandise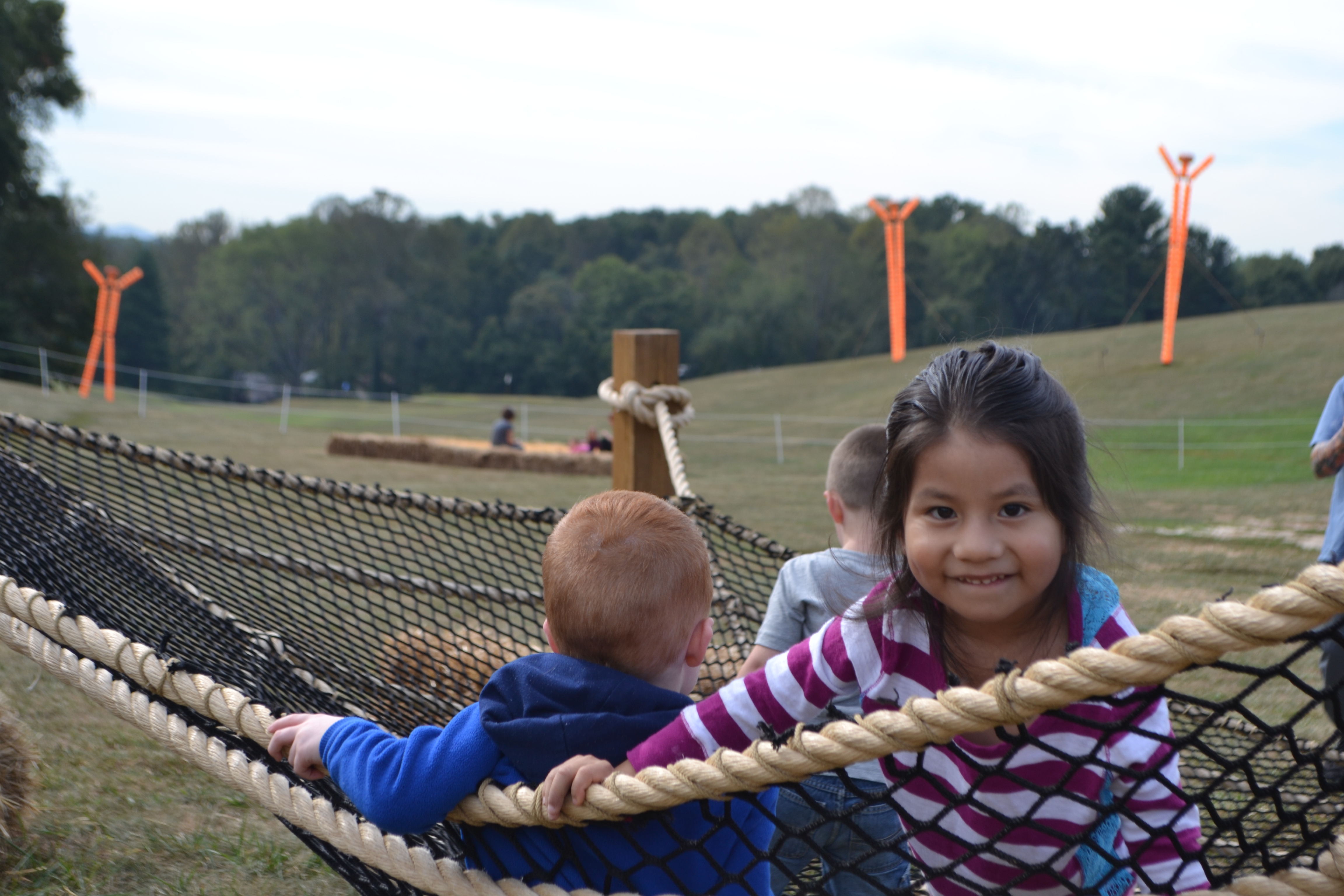 This year at the Corn Maze, help support Eliada kids by buying yourself a little something extra!
Merch
T-shirts $10
Koozies $1
Spookley Plush $5
Pumpkins
Jack o lantern sized $6
"Field Trip" Pumpkins $3 or 2 for $5
Unique or Oddball pumpkins $7
Food and Drink
All food and drink are available for purchase on weekends only: Fridays after 4pm, all day Saturday and all day Sunday!
All proceeds from beer sales benefit the kids at Eliada. Thank you to our craft beer sponsors: Asheville Brewing, Catawba, Lagunitas, Oskar Blues, French Broad, Burial, and Pisgah! Thank you to Budweiser for providing Bud Light to the Corn Maze! Each guest may purchase up to 2 alcoholic beverages. You may also purchase water and Cheerwine products from the Concession stand. A portion of sales will benefit Eliada kids!
Craft Beer $4 a can
Cider $4 a can
Bud Light $3 a can
Water & Soda $1.50 each
Thank you to our water sponsor, Go Grocery, who providing water to our volunteers!
Eliada's Beer & Cider Policy
With the purchase of a wristband, you may purchase up to two (2) adult beverages per day. There is a 2 drink limit per day at the event. No person shall be permitted to have more than 2 drinks for any reason. To obtain a wristband you must present a current NC driver's license, a current driver's license from another state, a U.S. Military Identification, an NC Identification Card, or an official passport issued by any nation.
Wristbands or beverages may not be passed to any other guest.
Anyone found providing alcohol to minors will be turned over to the Asheville Police Department.
Eliada reserves the right to refuse sale to any guest at any point.
Wristbands will be marked at each sale and no alcohol may be purchased after 2 marks.
No alcohol will be sold after 8pm.
No outside alcohol is permitted anywhere on Eliada's campus.
No alcoholic beverages are allowed within the corn maze itself.
No alcohol may leave Eliada's campus, open containers or sealed
Foothills
All proceeds from Foothills Meats Corn Maze Sweet Corn will also benefit Eliada kids! Thank you to Foothills for sponsoring the Concession Stand and for providing guests quality food throughout the whole event!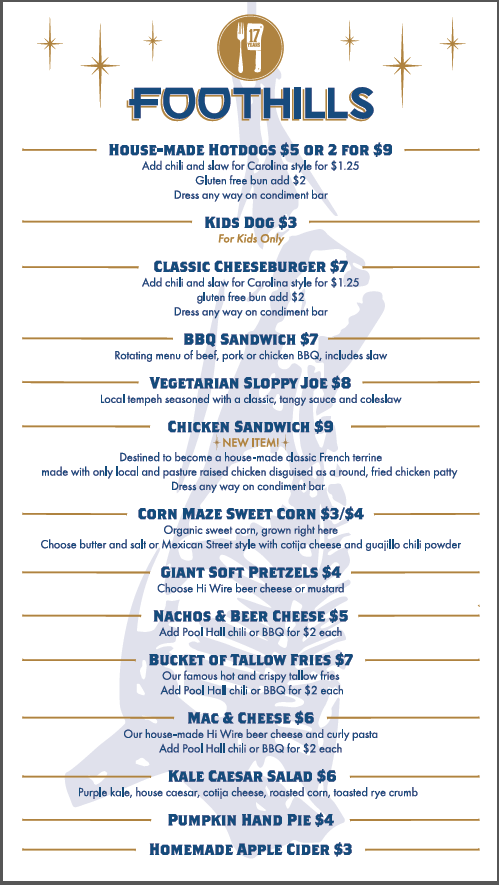 "Foothills Meats is an award-winning food service company that specializes in local and pasture-raised meats, handmade deli meats, dry-aged beef and heritage pork. Since 2002, we've remained dedicated to the highest quality of sustainable, ethical meat and food service, working closely with small farms we know and trust. From our butcher shop to our restaurants and nationally famous food truck, our team serves Asheville, Black Mountain and the surrounding areas with delicious food for the whole family.
We offer custom-cut and handcrafted products sourced only from local, pasture-raised meats while adhering to a whole animal philosophy that directly benefits our farmers.
Foothills Butcher Bar is a neighborhood restaurant and bar that includes a butcher case featuring our fresh, local products to take home. Foothills Food Truck, permanently located at Hi-Wire Brewing's Big Top in Biltmore Village, features a delicious classics menu that has received national acclaim.
Foothills Meats has been featured in Food & Wine, Eater, CNN, Food Network, and Zagat. We recently introduced our new "Honest Meat" boxes: themed meat boxes by order or subscription so you can make meal-planning easier with local sustainable-raised meat."