Corn Maze Merchandise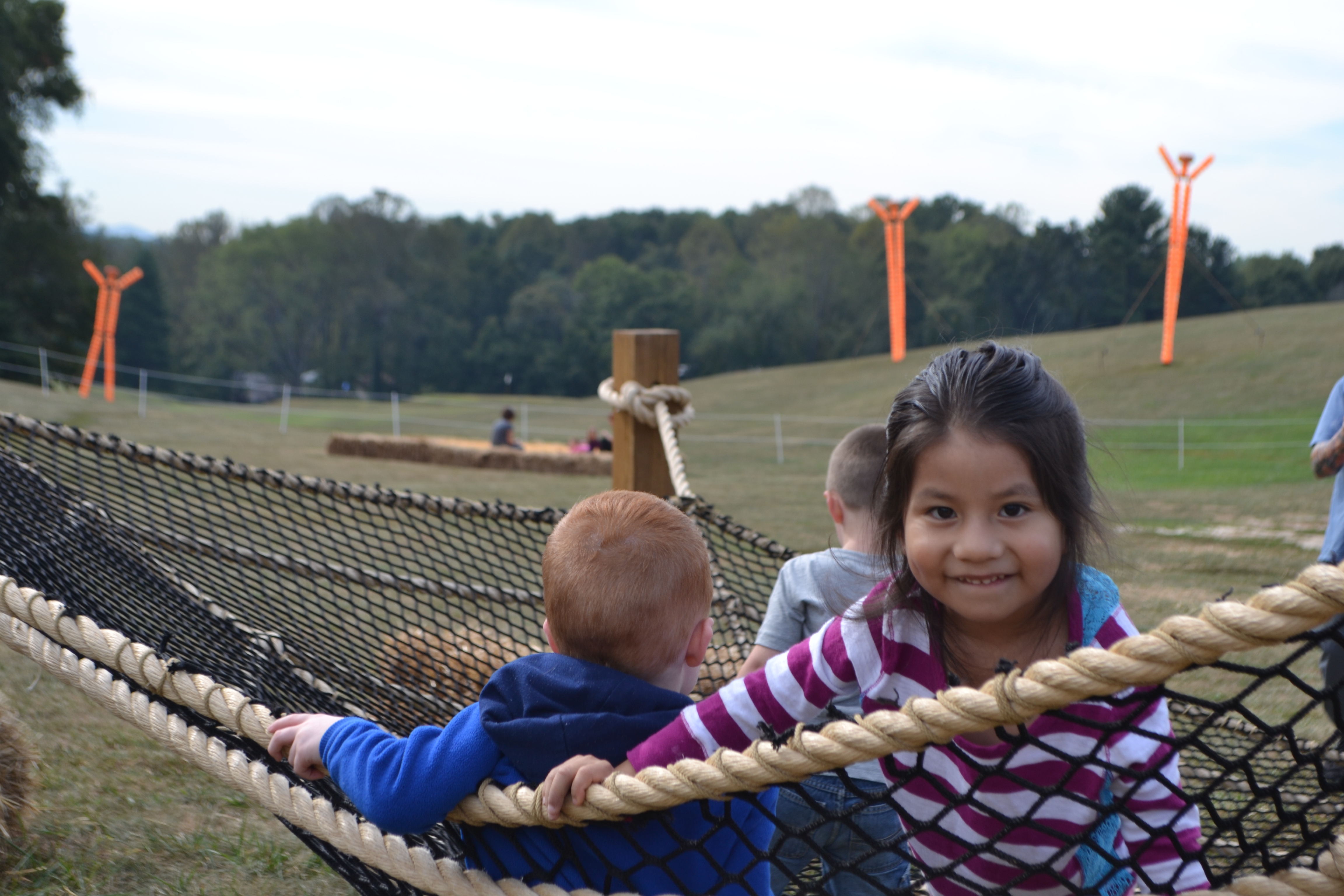 This year at the Corn Maze, help support Eliada kids by buying yourself a little something extra!
Merch
T-shirts $12
2 XL T-shirts $14
Koozies $1
Spookley Plush $5
Pumpkins
Pricing might be subject to change based on sizes! Stay tuned.
Jack o lantern sized $6
"Field Trip" Pumpkins $3 or 2 for $5
Unique or Oddball pumpkins $7
Food and Drink
All food and drink are available for purchase on weekends only: Fridays after 4pm, all day Saturday and all day Sunday!
All proceeds from beer and cider sales benefit the kids at Eliada. Thank you to our craft beer sponsors: Asheville Brewing, Catawba, Oskar Blues, French Broad, and Pisgah!
Thank you to our exclusive cider sponsor and neighbor Noble Cider!
Each guest may purchase up to 2 alcoholic beverages.
You may also purchase water and Cheerwine products from the Concession stand. A portion of sales will benefit Eliada kids!
Craft Beer $4 a can
Cider $4 a pour
Water & Soda $1.50 each
Eliada's Beer & Cider Policy
With the purchase of a wristband, you may purchase up to two (2) adult beverages per day. There is a 2 drink limit per day at the event. No person shall be permitted to have more than 2 drinks for any reason. To obtain a wristband you must present a current NC driver's license, a current driver's license from another state, a U.S. Military Identification, an NC Identification Card, or an official passport issued by any nation.
Wristbands or beverages may not be passed to any other guest.
Anyone found providing alcohol to minors will be turned over to the Asheville Police Department.
Eliada reserves the right to refuse sale to any guest at any point.
Wristbands will be marked at each sale and no alcohol may be purchased after 2 marks.
No alcohol will be sold after 8pm.
No outside alcohol is permitted anywhere on Eliada's campus.
No alcoholic beverages are allowed within the corn maze itself.
No alcohol may leave Eliada's campus, open containers or sealed
Shortie's Drive-Thru BBQ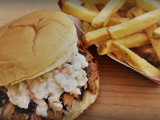 This year we are pleased to welcome Shortie's BBQ to run the concession stand!
We'll post the full menu and pricing soon!