Key Priorities and Initiatives

Wellness
To serve the whole child, Eliada is expanding services to focus on nutrition, food literacy, and STEM education.
Eliada Farms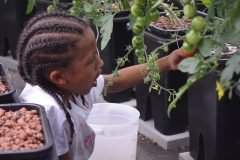 To ensure Eliada kids eat healthy food every day, Eliada has started farming. To expand farming operations and grow more produce, Eliada seeks operational support as well as capital support for the building of a farm stand.
Capacity Building
To ensure the sustainability of Eliada, the agency is investing in staff , professional development, and underwriting all programs through fundraising.
Unrestricted
Unrestricted funds provide flexibility to programs for costs not reimbursed, helps Eliada seize new opportunities, and provides care for children who do not fit eligibility criteria. Eliada's overall operating budget is $12 million, with 13-15% funded through private gifts.
Professional Development
Professional development funds will increase the skill level of our staff and implement new models of training and treatment. Subscription-based software will give all staff access to a comprehensive social services learning library, and will license two staff in Child-Parent Psychotherapy, becoming the only individuals in North Carolina licensed to use this evidence-based practice.
Behavioral Health
To best serve the mental health needs of all Eliada youth, including youth in our Child Development and Foster Care programs, Eliada is enhancing the therapeutic experience.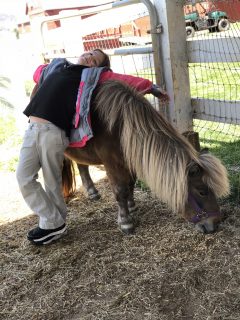 Therapeutic Animal Service Cooperative (TASC)
Our therapeutic animal program plays a key role in helping children and youth build healthy relationships and build trust with Eliada staff, their families, and those around them. This program is 100% privately funded, and covers everything from staff expenses to veterinary care for the animals.
Behavioral Specialist
This new position will serve children and their families in our child development program and in our Foster Care program. This individual will be a trained Child-Parent Psychotherapy, and will intervene with troubled children and families at the earliest possible moment.
Workforce Development
To address the needs of youth aging out of systems of care like adolescent behavioral health programs or foster care, Eliada is expanding our workforce development program to serve 50 youth annually.
Eliada Students Training for Advancement (ESTA)
This program trains and equips students 16 to 22 years old who have been through the foster care and mental health system overcome significant barriers to independence. Youth leave the program "go-ready" with entry level employment, post-secondary education, independent living skills, 21st-century workplace skills, and a clear career pathway.
An investment in Eliada is an investment in changing the lives of Eliada's children and youth. For more information, please call Julie Heinitsh, Major Gifts Officer, at (828) 254-5356, ext. 308, or email her at jheinitsh@eliada.org.