Volunteerism
Volunteers Play a Vital Role at Eliada!
For questions regarding volunteer opportunities, please send inquiries to Carolyn Ashworth at .
Please note that all prospective volunteers must complete a criminal background check in order to be eligible to work in our programs. The background check form is sent directly to volunteers via email once a complete volunteer application has been submitted. Completed background check forms should be returned to Celeste Penland at .
To submit a volunteer application, please click here.
Current volunteer opportunities include:
Fundraising/Clerical: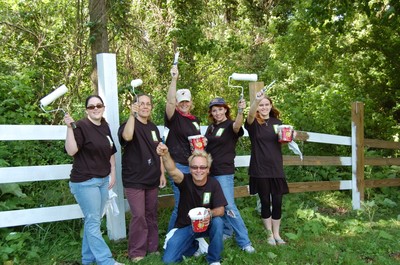 Volunteers for special events and donor mailings;
Church or community liaisons;
Volunteers to help digitize archival records;
Volunteers to assist in office/clerical work.
Eliada School of Trade Arts (ESTA) Volunteers:
Academic Tutors;
Volunteers to help lead character development programming.
Recreation:
Student athletes or athletes to help teach fitness and recreation classes
(golf, tennis, cross country, basketball, soccer, and volleyball);
Volunteers interested in teaching an arts or craft class (weekends);
Yoga, Zumba, or other fitness class (evenings);
Guest speakers regarding "health" or "healthy living";
Dance instructors for a dance class.
National Youth Project Using Minibikes (NYPUM) Program:
Volunteers to work on bikes or help with bike maintenance;
Volunteers interested in becoming Track Safety Supervisors (Special training required);
Volunteers interested in helping with classes (this happens Monday through Saturday).
Therapeutic Animal Stewardship Cooperative (TASC) Program:
Assistance with day to day animal chores and maintenance;
Helping with classes;
Volunteers need not have specialized knowledge, but must be interested in learning!