A Day in the Academy with Nikolas!
Let's follow Nikolas!
To learn more about Eliada Academy, Click Here!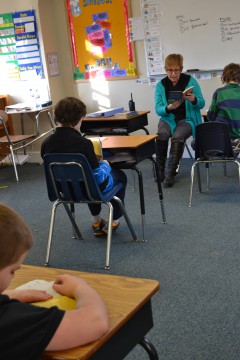 Class begins, and Nikolas, seated in the back of the class, follows along as Vicky Matthews leads the group in reading from the book,  Shiloh.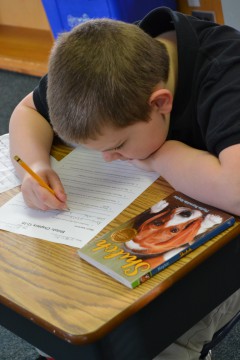 Nikolas then works on his own to complete his worksheet.

Nikolas receives 1-on-1   assistance when needed.
With a 4:1 student to teacher ratio, all students benefit from individual attention.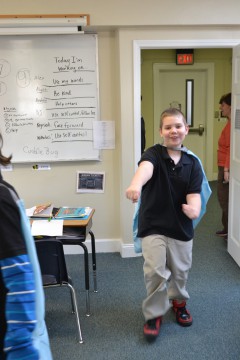 Later, Nikolas "flies" into the classroom with his Superflex Superhero cape on!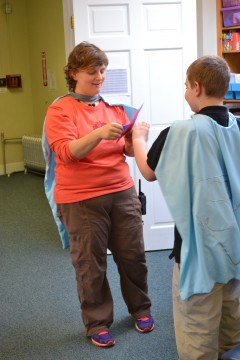 Nikolas receives recognition for displaying super skills!
According to Nicole Gamblin, the teacher seen awarding Nicholas:
"Superflex is a really creative curriculum that uses a superhero theme to teach skills for dealing with problems. In the end students discover their own inner superhero!"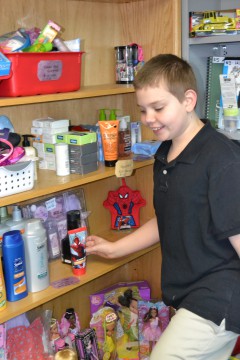 Nikolas does so well, he earns the privilege to choose an item from the school store!