David's Story Part 2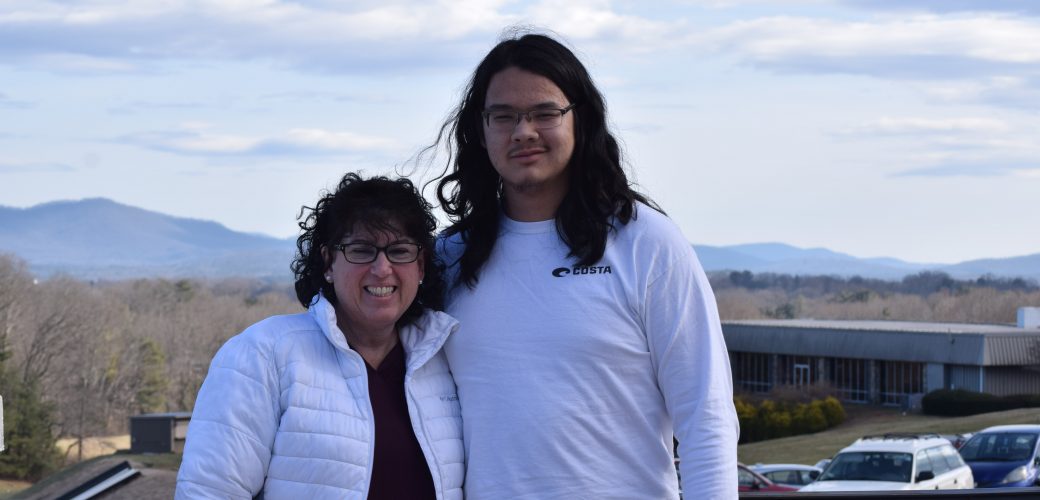 Last week we told you the beginning of David's story! Every child, like David, that comes to Eliada has a story. No matter their history, it is because of YOU that they get the opportunity to heal and grow.
David had a tough childhood due to the trauma he experienced as an infant before coming into the care of his parents Marcia and Mike.
To read Part 1 of this story: the lead up to David's time at Eliada, Click Here.
Coming to Eliada was a turning point for David. Marcia recounts, "I remember the first meeting in the Eliada cottage. David wanted nothing to do with us – he was furious! But we visited every week, and always brought friends and family, too. "
As time passed, everyone began to see positive changes in David. He was learning coping and social skills and he started to accept Marcia and Mike as his parents. David was also taking responsibility for his actions and he even started catching up in school. Marcia says, "These things didn't exist prior to Eliada!"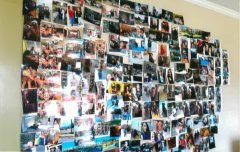 The longer time passed at Eliada, the bigger his wall display of images grew in his cottage bedroom. The wall showed off happy photos of friends and mementos. He had to use the door; the number of images grew so big. Eventually, David graduated from Eliada in 2016.
David has continued to make incredible progress since being home. Marcia says, "For the first time in his life, he has friends. Good friends. For the first time in his life, he sees us as his parents. And our relationship has grown closer because of it. For the first time in his life, he has self-esteem and is happy. AND I NO LONGER SLEEP IN MY CLOTHES!"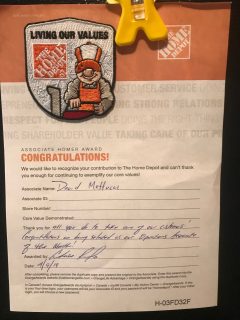 Today, David working at Home Depot part time and loves it. He even won an award for exemplifying the company's core values! When Marcia and Mike visit him at work, they are flooded with compliments about David from his coworkers.
David attends Central Piedmont Community College at night as a full time student. He is studying diesel mechanics, and works on several trucks and cars during his free time. He has found his passion.
David is also committed to staying in touch with Eliada. He sells collectibles to raise money for Eliada and helps find and buy suitcases for Eliada kids.
Marcia says, "For years he would never answer the phone when I called. Now he'll even call me just to see where I am."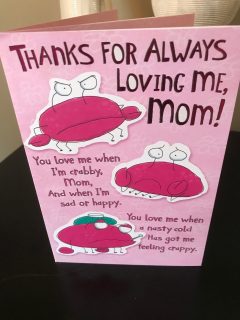 This past Valentine's Day was huge. For the first time ever, David gave Marcia a card that expresses that he knows she loves him. In addition, he told Marcia how much he loves her in return.
After such a long journey, hearing your child say 'I love you' is such a gift. YOU give this gift to children and their parents through your support. Our ability to help children heal and grow is because of you. We feel your support everyday through small gestures and big success stories like this one. We are truly grateful for your support.
Continue to support Eliada and our mission. Please consider a donation today.