Eliada receives license to perform adoptions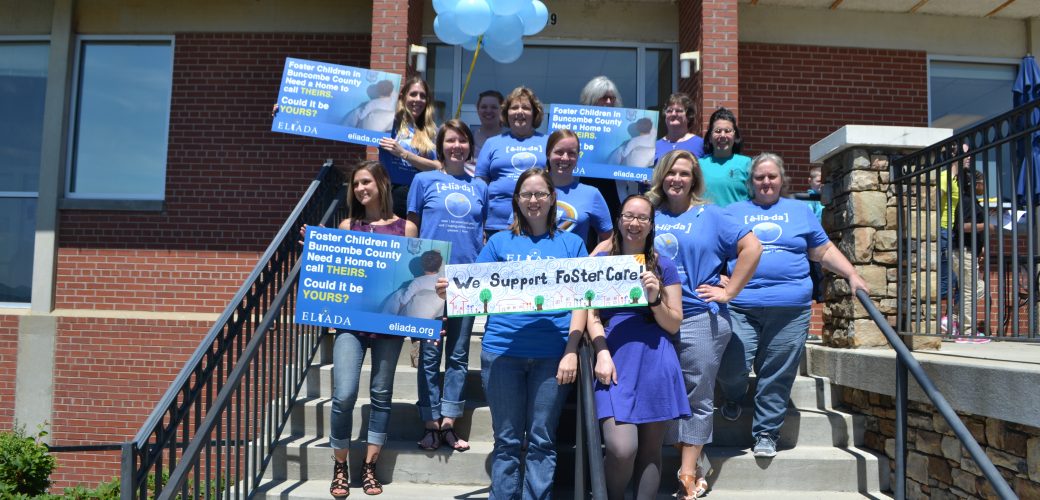 Eliada was founded as an orphanage for children who needed a safe roof over their heads and loving care from compassionate adults. Today, Eliada is a modern hub of services for children including residential and non-residential services. The core principles of giving children a safe and loving place to grow up has remained the same.
Eliada's 116-year-old values of safety and love are present daily in our foster care program. Over the last 5 years, Eliada has licensed 109 families to provide foster care in their homes.
Eliada is one of only a handful of child placing agencies in our region, and we receive over 50 calls to place a child in our program every single month.
The goal of Foster Care is to provide permanency for children. This can look different for each child, from reunification with biological parent(s), to guardianship placements with extended family members, to adoption.
ADOPTIONS AT ELIADA
In the last 5 years, 41 children were adopted from Eliada's foster homes by 29 of our foster families.
Historically, Eliada helped match foster children with foster parents, and supported the family throughout the placement. But because of state regulations, Eliada had not been the agency that performed the adoptions.
Eliada is pleased to announce that we have received a license to perform adoptions.
Now that Eliada can provide this service, this will mean a few things:
Consistency. Going through an adoption is similar to being licensed to be a foster parent. You spend hours with a licensing consultant telling your life's story and pouring over paperwork. Now that Eliada can perform adoptions, foster parents won't have to tell their story to a brand new person, but can have a more streamlined process with the licensing consultant at Eliada they've already developed a relationship with.
Timeliness. Now foster parents won't have to rely on DSS to contact another agency that provides adoptions to assist with their case. Eliada will be able to easily transition families to our adoption specialist, making the process quicker.
Sustainability. Performing adoptions will bring additional revenue opportunities to Eliada, increasing agency sustainability. Revenue earned through adoptions can be reinvested into our foster care program to continue to recruit foster parents and meet the needs of children in our community.
Eliada hopes to license 5 new adoptive families and perform adoptions for 10 children every year. This goal will grow as we mature our adoption program.
WHY SHOULD YOU FOSTER-TO-ADOPT THROUGH ELIADA
When you foster to adopt through Eliada, you are also gaining the whole network of caring individuals that make up this organization. Even after your adoption is complete, this support system remains in place.
Eliada doesn't discriminate based on sexual orientation, race, age, income level, or religion. Single individuals and married couples may foster and adopt. Whether you own a home or rent an apartment, you are eligible to foster and adopt. We are seeking individuals who have the capacity to love a child unconditionally.
There is zero financial cost to you to foster-to-adopt.
If you are interested in fostering-to-adopt, reach out to our Adoptions Specialist today. Mamie Amin can be reached at (828) 767-9649.
AN HONEST CONVERSATION ABOUT FOSTER CARE AND ADOPTION
Eliada is committed to keeping adoptions services tied to our Foster Care program. We are seeking individuals who are interested in fostering-to-adopt.
Our single biggest challenge in meeting the needs of an overburdened Foster Care system, are the negative and oversimplified stereotypes of foster children.
There is fear associated with adopting children who have been in the Foster Care system.Due to this fear, people who want to adopt sometimes opt for a costly for-profit adoption agency that connects families with domestic and international adoptions. And there is no doubt that this is sometimes the best fit for a family. But there are some myths that we hear as to why people are willing to pay tens of thousands of dollars for an adoption, rather than fostering-to-adopt locally, which costs $0.
We want to bust these myths so that we can expand the conversation around adoptions to include fostering-to-adopt as an option for your family.
Myth #1: "If we adopt a baby, that baby hasn't experienced trauma."
This is a myth, because there are no guarantees. As an agency, Eliada witnesses how trauma affects children as they grow up. Marcia Maffucci, Eliada parent, recounts her experience.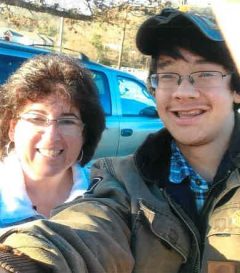 "My husband Michael and I adopted David from Russia when he was 14 months old – 420 days into his life. We know now that the first 2000 days of a child's life are absolutely critical to their development. I'd give anything to be able to do those first 420 days over. He spent those days in an orphanage where he was severely neglected physically, socially, and emotionally. As David got older, his social skills were still lacking, and he was becoming more and more angry. By age 16, he was uncontrollable at home. We felt that he needed to be hospitalized again. This began the single worst period of our lives."
A few years ago David spent time in one of Eliada's treatment programs and we keep up with him and his family. We are happy to report that David is now thriving. He has a positive outlook, he can identify his emotions and feelings, and he uses his coping skills. Marcia and David's story is not universal, but an honest accounting of an experience many people share.
Myth #2: "If we adopt a baby, that child will grow up and will never want to know about their birth family."
This might occur, but again, there are no guarantees.
Myth #3: "We don't want to foster because we might fall in love with the child and then have to give them up. If we adopt as opposed to foster-to-adopt, this won't happen to us."
The hard truth is that there are no guarantees as to how many days we have with the people we love. But we still choose to develop and nurture loving relationships with family and friends every day. We shouldn't deprive children who end up in the foster care system with the experience of developing these relationships.
HOW TO SUPPORT CHILDREN IN FOSTER CARE AT ELIADA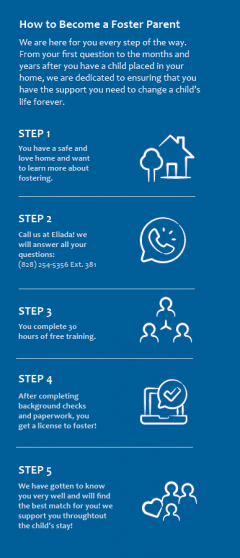 In Eliada's foster care programs, the primary goal is permanency. This can look different for each child, from reunification with biological parent(s), to adoption, to guardianship placements with extended family members.
Permanency, and a forever family is one of our most celebrated achievements. We celebrate every adoption! Yet there is a double edge to this sword. With every adoption, Eliada has 1 fewer foster family to place a child with. Thus, Eliada is constantly recruiting foster parents to help meet the needs of the hundreds of children in the foster care system in our region. We need your help as work hard for these children!
YOU can help support children in foster care and the foster parents who have stepped up to champion them.
Spread the word: Talk about foster care and bust myths with as many people as you can. Word of mouth is a way we can all be recruiting foster parents. Read about foster care on our website to help you have these conversations. Eliada.org/become-a-foster-parent
Volunteer: Volunteer to babysit foster children in one of our foster homes. Foster parents need a date night, time with friends, and time to themselves–just like the rest of us! Through Eliada's volunteer program, you can help foster parents and reduce their burnout. After we find foster parents, we need to keep them! Visit Eliada.org/volunteer
Raise Awareness: Raise awareness about foster care and foster-to-adopt services by inviting Eliada to speak at you club, civic group, place of worship, or another group setting. Contact us at: about hosting a speaker.
Donate: Make a donation to Eliada so we can help foster parents out with gas cards, clothing, and household items for children entering their care. Eliada.org/donate