Getting their girl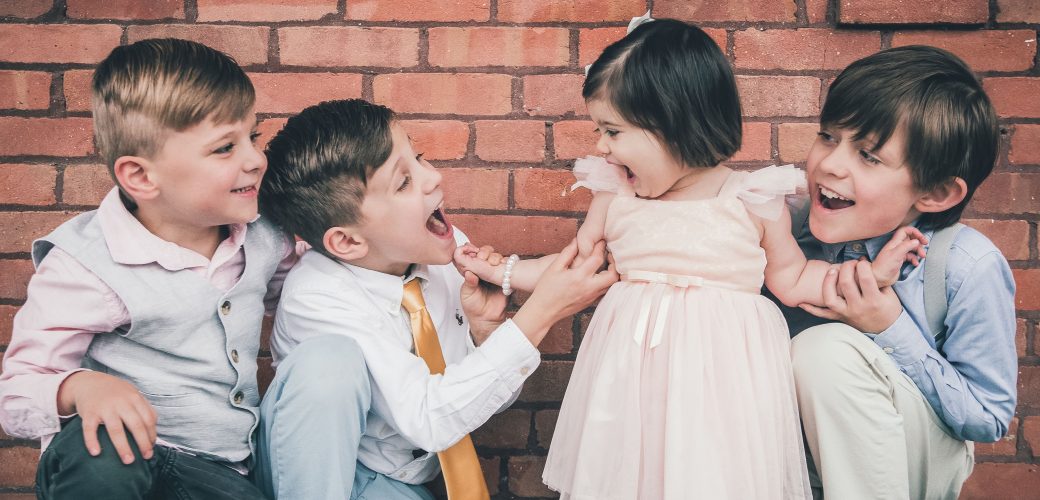 With Eliada's recent license to perform adoptions, we are pleased to share the story of the very first adoption Eliada completed with the support of Madison County DSS.
Cassandra and Josh always wanted a girl. With 3 biological boys, they started thinking about adoption as a way to bring a little girl into their family. After starting the process to adopt privately, and preparing to spend tens of thousands of dollars, they learned about fostering-to-adopt.
Cassandra was introduced to Eliada as a volunteer. She had been helping to put on birthday parties for kids living at Eliada, when she was introduced to Eliada's foster parent recruiter. In August of 2015, Cassandra and Josh officially decided to foster-to-adopt. The first step was to become licensed foster parents through Eliada.
Over the years, they learned a lot as foster parents. Cassandra learned quickly that she was a bleeding heart, accepting the very first call they got about fostering a sibling set of two. She just couldn't say no. Of all their foster care placements, this was by far the most challenging. The kids were non-verbal, had severe dental issues, came with lice, had never seen a fruit or veggie, and this experience quickly became a crash course in being a foster parent.
Josh soon after became the person who took the placement calls. He wasn't quite the easy yes that Cassandra was, and helped them make thoughtful decisions about fostering. Since 2015, they have fostered 6 children. Through the experience, they've learned how to lean on each other, ask for help when needed, and the experience has strengthened their relationship to their biological kids.
Their three boys are so open to the fostering process. They get excited to have a new child entering their home. They consider them their new best friend, and still fondly ask about children who lived with them over the years.
One of the 6 children they fostered is now their adopted daughter Katherine. She's their little princess and has 3 big brothers who dote on her. Josh got the call for her when she was only 3 days old and in a hospital in Raleigh. He accepted the placement without telling Cassandra. He wanted it to be a surprise, because it felt like the call they were waiting for with a high probability of adoption.
Newborn Katherine was being treated for neonatal abstinence syndrome and needed to stay in the hospital for a while. At 27 days old, Josh and Cassandra picked her up. Cassandra remembers a few things about this experience. The ride to Raleigh was filled with giddy emotions. And she was all swaddled in a room by herself with a big head of black hair popping out of blanket! From day 1 in their family, Katherine loved being held by anyone and everyone. She was a happy and content baby.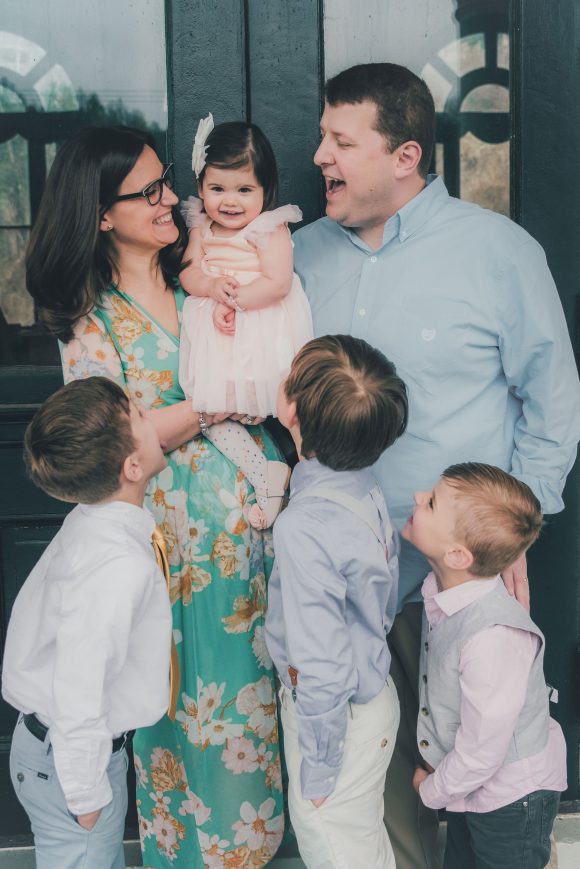 There have been some huge milestones with Kathrine. When the family first began fostering her, they were co-parenting with her biological mother. Her birth mom was meeting all her goals, and it looked like Katherine might not stay with Josh and Cassandra forever. In fact, Josh and Cassandra, through the co-parenting process, supported her birth-mom in her recovery and goals, even if privately they knew this might mean that Katherine wouldn't be a part of their forever family. The day, came though, when Katherine's birth mom signed her over to Josh and Cassandra. She respected the relationship and bond that had formed, and Cassandra acknowledges that she will be forever living up to the trust and compassion Kathrine's birth mom showed in that moment.
Another meaningful memory was their first big family vacation in an RV across the country. It was on this road trip that Katherine started cruising, cutting teeth, and saying daddy/dada.
Katherine's actual adoption day was "hilariously anti-climactic." They all knew it was coming. They had a little party with family & friends to celebrate with the many people that have been on this journey with them.
Throughout the process, Josh and Cassandra leaned on Eliada for help. Their Consultant Joe became their advocate. They also had wonderful support from Madison County DSS, the Guardian ad Litems who they've worked with, and other foster moms. In fact, now that they have adopted Katherine, they are ready to foster again, without the feelings of waiting for "their girl."
Cassandra says "giving your home and love to a child is something you'll never regret."
If you are interested in learning more about fostering and fostering to adopt, please call us (828) 254-5356