Offering Educational Scholarships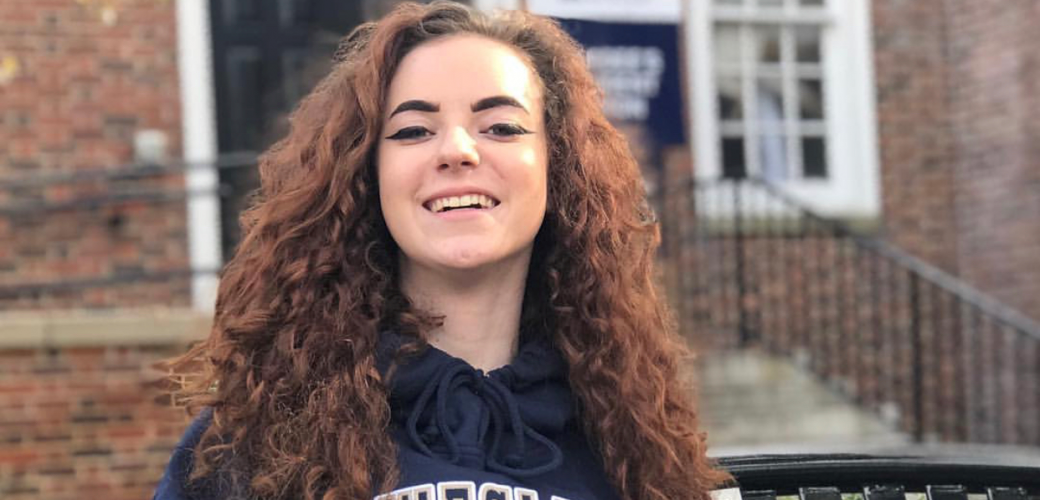 Alexis was at Eliada from August 2014 to August 2015. She was 14-15 years old at the time. Her goal at Eliada was to build a healthy home environment. "I was able to do this with the help of staff members, but I owe most of the credit to myself." Alexis learned to live in the moment, cope in a healthy way with stress, regulate her emotions, and improve her relationships with others.

"Once I accepted the treatment, I was able to complete all of my individual goals."
Alexis's memories at Eliada center on the therapeutic recreation the campus offers. At the time, Eliada had a mini-bike riding program that Alexis really connected with. This program was important to her because it "allowed me to completely focus my mind of the bikes." Alexis eventually bought two of her own mini-bikes after leaving Eliada so she could continue to participate in this positive activity. She also remembers working with the horses in Eliada's Equine Therapy program. Through this program, she realized that the energy you give towards the horses, you receive in return—a lesson she could transfer to other relationships in her life.
When Alexis left Eliada, she was a sophomore in high school. Even though she was behind in school due to her time at Eliada, she was determined. She doubled up on classes, even taking AP and Honors classes, and maintained a 4.0 GPA. She ended up making up all her credits from her freshman year and graduated on time in 2018.
Alexis was awarded over a large amount of scholarships and grants and was able to attend North Carolina Wesleyan College. One of these scholarships is from Eliada. Through Eliada's endowment, generous donations over the years established scholarship funds for youth who attended Eliada. ANY young person who was at Eliada, no matter for how long, no matter their age, no matter the program they were in, is eligible for a scholarship. The application is simple, and youth work with Eliada board members and staff through the application process, and then stay in touch during their schooling.
Alexis is currently double majoring in Criminal Justice and Psychology.

"I have always been interested in criminology, but I can owe some of my credit of being interested in psychology due to my lengthy history of being in treatment facilities...As of now, I would love to be either a forensic psychologist or a homicide investigator."
Alexis is a true Eliada success story. She didn't let obstacles stand in her way of achieving the education she deserves. She was told she wouldn't graduate on time, but she did.

"Do not let your mental illness or environment affect your mentality. You are stronger than you believe and you can do anything you set your mind to."
Alexis is so grateful for her scholarship and we are so proud of her. "I owe Eliada and Eliada staff a lot of credit for where I am today."