You can't quarantine gratitude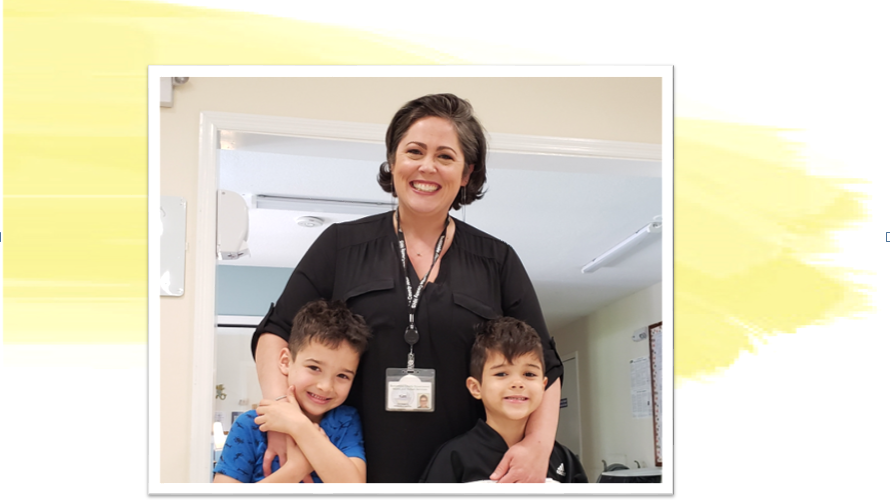 While we continue to deal with our new normal the best that we can, it's important to remember that just because plans have changed or been cancelled, our gratitude can't be cancelled. We might be physically distancing, but we can remain connected.
Eliada wants to let each of you know how grateful we are for your continued support. We are beyond grateful for our donors, volunteers and all of our staff. Your support and concern for our kids at Eliada is truly amazing.
We are also so grateful for all the essential workers in our community! We are serving many children of essential workers in our Child Development Center, and want to extend a special thank you to those who continue to work to take care of us all.

Here's an example of one of our community heroes, who we are privileged to know.
Kim is a mom of 3. She supervises case workers who make sure children are safe in our community. Some of the workers she supervises have at-risk family members at home and are unable to go out into the field at this time. Kim is able to step in and work with some of her colleagues' clients, ensuring they continue to receive case management throughout this crisis.

She is very grateful that she has access to child care at Eliada during this time. She knows that when her children are at Eliada, they are loved and are safe. This gives her the confidence she needs to be able to go out and protect other children in our community.    Her kids Ellen and Henry also love coming to Eliada (pictured right). Ellen told us, "I love to go to the jumping pillow and the balance bikes." Henry said he loves nap time! 
Kim is one of the many heroes we've interacted with during this time and we are so grateful for her service!