NC Pre-K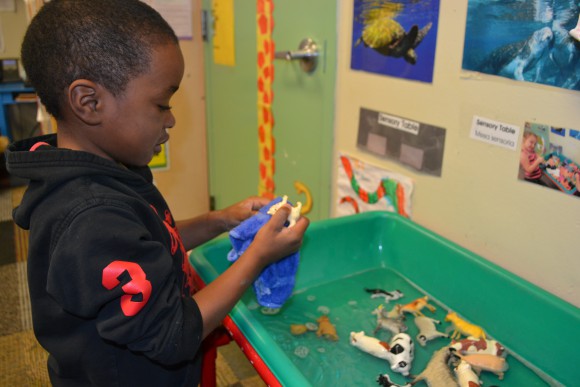 For applications, contact:
Tonia Reed, Program Manager

(828) 259-5374
(828) 254-5356 ext 349
Tracey McCrain, Director of Child Development

(828) 259-5374
(828) 254-5356 ext 336
The NC Pre-K Program (formerly More at Four) is FREE to families who qualify through Buncombe County Smart Start. It is community-based, voluntary, and designed to prepare 4-year-olds for success in school. Our hours of operation are 7:30-2:00, Monday through Friday. The Program runs from August to May. "Wrap-around care" is available from 2:00-5:30 for an additional fee.
Within the NC Pre-K Program, teachers are North Carolina licensed professionals. Emphasis is placed on the positive growth of the cognitive, physical, and social and emotional aspects our children. We focus on each student's strengths, and the individual creativity of every child is honored and promoted throughout the learning experience. Family diversity, culture and language are respected as we offer a variety of learning experiences within the classroom.
A day in the life of a NC Pre-K student includes: breakfast, lunch and snack; play and exploration of materials in learning centers; brief whole group meetings; hands-on small group activities; and nap/quiet time. Both indoor and outdoor environments are utilized to build: self-confidence; daily routines; pro-social behaviors; and cognitive, language, and physical development.
Eligibility/priority is determined by Eliada. First priority is given to unserved children, followed by underserved children.