Day Treatment at Eliada Academy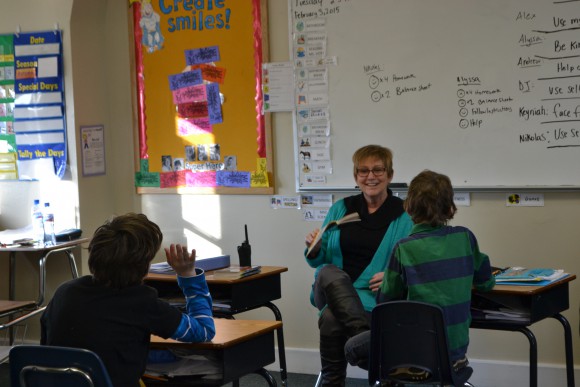 .
Eliada Academy is a Day Treatment Program which serves high-risk students who have a history of emotional and/or behavioral problems, and are in need of a structured treatment program in conjunction with their education. Students in the Academy are 6-15 years old and the program operates year-round, five days a week.
The ratio of staff to students is 1:4 and classes rarely have more than eight students. This low ratio enables staff to provide more individualized instruction and attention for each student. The Academy also has a dedicated classroom for students on the autism spectrum. While in the Academy students: learn ways to manage emotions, develop confidence and self esteem, practice building positive relationships, learn to take responsibility for their choices and actions, and learn appropriate classroom etiquette.
The Academy incorporates the following:
Model of care: Integrates behavioral, educational, and clinical components to meet the needs of each student served.
Intensive case management: Case Managers are the daily contact person with parents, helping with parenting strategies to support treatment, communication of daily behaviors, coordination of student transition back to public schools, and after-care follow-up.
Clinical staff and psychiatric services: Individual therapy, family therapy and medication management are available to students.
Participation in Therapeutic Recreation: Students participate in outdoor recreation activities and equine-assisted therapy (TASC).
Eliada Academy best serves students who are:
6 – 17 years of age
Have an IQ of 70 or greater
Meet medical necessity for day treatment
Have a DSM-IV primary mental health diagnosis
Have a history of behavior problems or lack of success in a school setting
Have the ability to learn from a cognitive behavior treatment modality
Would benefit from treatment in a small group setting
Eliada Academy cannot serve students who:
Are younger than 6 years old or older than 17 years old
Have an IQ less than 70 or have been classified as developmentally delayed
Are juvenile sex offenders (as evidenced either by adjudication or the presence of risk factors related to offending)
Have a primary substance abuse disorder
Eliada Wellness Policy for Students in Day Treatment, Level III and PRTF
Accredited as a non-public, private school by AdvancEd (SACS/CASI) (Southern Association for Colleges and Schools and Council on Accreditation and School Improvement)