Residential Treatment Program Description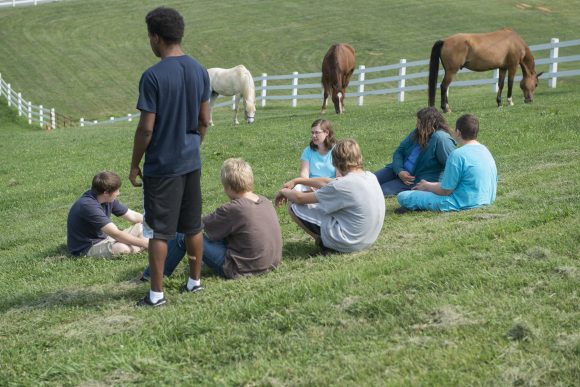 Eliada treatment programs serve youth with a variety of mental health diagnoses who may struggle with difficulty regulating emotions, tolerating distress, self injurious behaviors, aggression, trauma reactions, running behaviors, and substance use.
Psychiatric Residential Treatment Facility (PRTF)
Cummings PRTF is 9 bed unlocked and staff secure treatment facility designed to treat co-ed adolescents ages 12-17. PRTF runs 24 hours a day, 365 days a year and provides 24 hour supervision.
PRTF (Psychiatric Residential Treatment Facility) Services include:
Psychiatric Evaluation by our Medical Director
Weekly medication management
Individual therapy
Family therapy
Psycho-educational groups
24-hour nursing services
Daily living skills
Coordination of academics
Therapeutic recreation
Case management and transition-planning
Additional therapeutic approaches may include:
Structured Psychotherapy for Adolescents Responding to Chronic Stress (SPARCS): Certified Mental Health Clinicians lead this group therapy that provides a combination of psychoeducation and skills for students who have experienced trauma or chronic stress.
Therapeutic Animal Service Cooperative (TASC): Students participate in weekly groups with the animals while developing interpersonal skills such as communication, listening, asking for help, problem solving, empathy, emotional awareness, and self-confidence. (Full description below.)
Equine Assisted Growth and Learning Association (EAGALA): Certified Mental Health Clinicians and an Equine Specialist use this model of equine therapy in individual, family, and group settings.
Therapeutic Recreation: Students have the opportunity to participate in therapeutic after school activities including sports and creative arts. (Full description below.)
Education while in Residential Treatment
Students receive daily instruction in English/Literature, Math Foundations/Concepts, General Science, and Health & Wellness in a highly-structured small classroom setting. All lessons follow NC Common Core/Standard Course of Study objectives. Additionally, students who need remediation receive instruction from a licensed Title One Teacher and special education students receive instruction from a licensed Special Education Teacher. High school students who are motivated to complete specific high school credits may utilize Gradpoint, an online core academic credit program.
Therapeutic Recreation in Residential Treatment Programs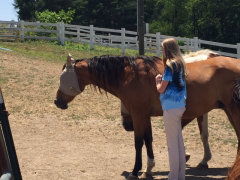 Equine Therapy
Eliada's Equine Therapy Program provides animal assisted therapeutic activities for high-risk students with behavioral and emotional problems. Our family of animals includes 9 horses, 1 llama, 2 mini-horses, 2 pigs, 2 goats, and many sweet barn cats.
Therapeutic Animal Service Cooperative (TASC) activities are designed to build emotional awareness, interpersonal skills, self-confidence, ability to focus, impulse and anger control, assertiveness and empathy. Students participate in weekly groups to practice these skills.
A greater awareness of personal feelings may be achieved through caring for the horses. Eliada's students often form strong relationships with the animals in equine therapy and come to realize the significance of personal connection and responsibility to another living being. Certified Mental Health Clinicians use an Equine Assisted Growth and Learning Association (EAGALA) approach with our Equine Specialist and provide individual, family, and group therapy with the horses.
The equine therapy staff is knowledgeable and extensively trained in EAP (Equine Assisted Psychotherapy), EAGALA (Equine Assisted Learning and Growth Association), group facilitation, team work and clinical issues.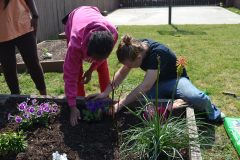 Outdoor Recreation
Eliada offers opportunities to play football, basketball, volleyball, golf, soccer and tennis. Athletics are an important way for young people to learn team building, cooperation, and the importance of goal achievement. Through participation in the Recreation program, students are able to learn hard work, determination, courage, teamwork, perseverance and sportsmanship. They are able to improve upon important social skills such as making friendships and establishing healthy lifestyle habits.
Adventure Recreation
Eliada offers students opportunities to participate in water sports like rafting and kayaking, ropes courses, camping, hiking, rock climbing and more.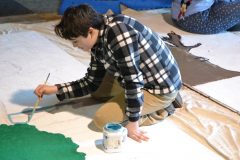 Creative Arts
Eliada offers clubs for students interested in creative writing, poetry, theater, improv, visual art, and anime.