ESTA Program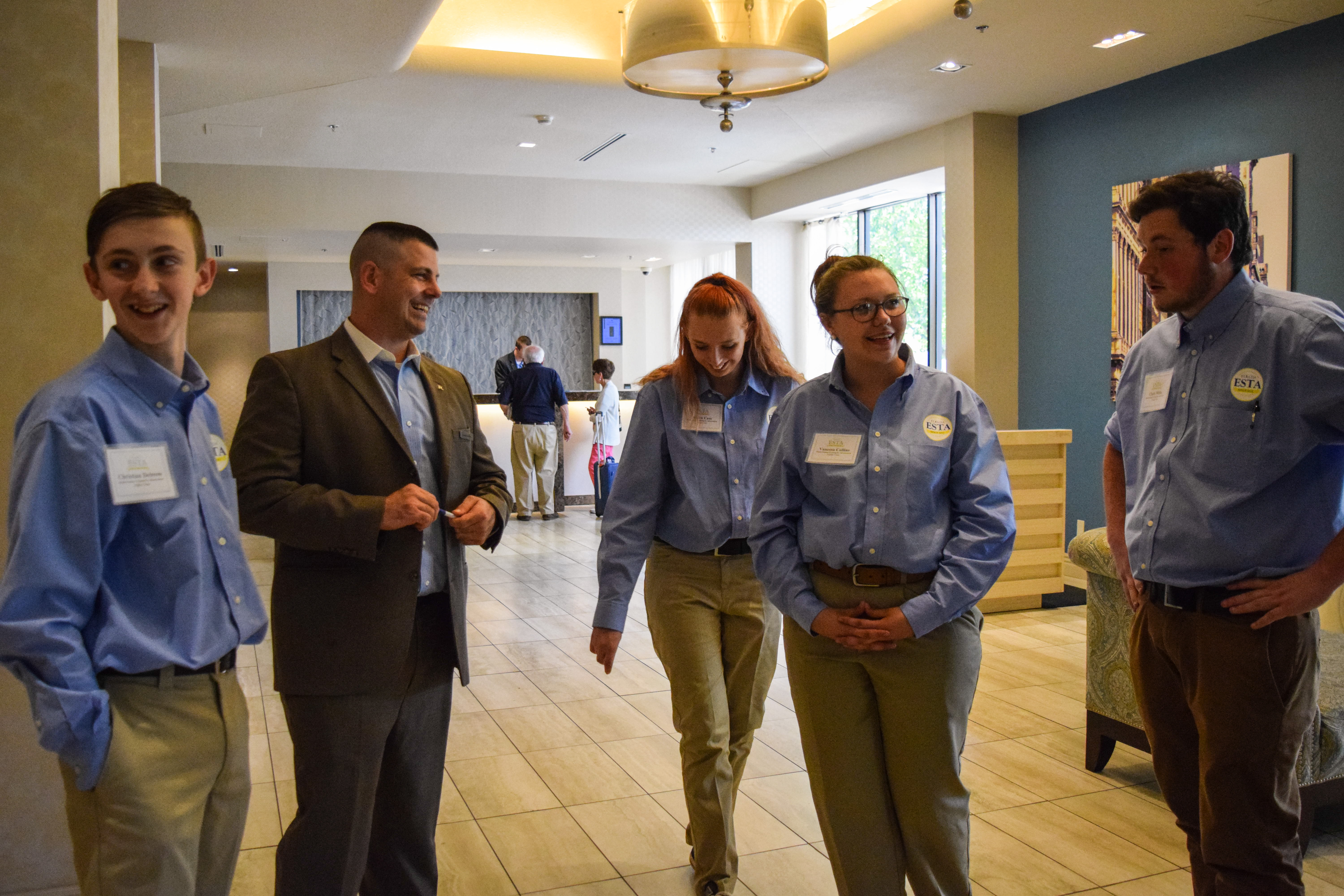 Pictured above: ESTA students are all smiles after receiving positive feedback on their job shadows.
ESTA
Eliada Students Training for Advancement
Apply for ESTA
Is ESTA a good fit for you? Are you ready to take the next step and begin the student application process? Click here for instructions on how to download and submit the application. Remember, save the application to your computer first! After you fill it out and click submit at the bottom, an email window will open up with the application attached, so you can send it to us. You may also print the application out and hand fill it out.
A parent/guardian, adult mentor, or young adult may fill out the application. If you have any questions about the application itself, please contact Athena Cole-Ekman, Intake Coordinator, at aekman@eliada.org or (828) 254-5356 ext. 332.
More Information
To speak with someone about the ESTA program, please contact Yvonne Leppi, at yleppi@eliada.org or (828) 254-5356 ext. 343.
Each year ESTA provides students access to workforce development training, life skills development, and academic assistance.
View our ESTA Brochure
What is ESTA?
We train and equip students, 16 to 22 years old, who face significant challenges, helping them discover and reach their fullest potential.
Many students today face significant barriers to achieving their personal and professional goals. They face housing instability, limited financial resources, may be aging out of foster care, low academic performance, and lack of healthy role models to support them. These youth have limited resources and guidance concerning independent living, educational resources, and career development opportunities.
Workforce Development
ESTA provides youth the opportunity to immerse themselves in diverse career pathways including Hospitality, Healthcare, Advanced Manufacturing, Information Technology, or Construction. ESTA partners with employers in the community who invest in youth by teaching them specific skills relevant to their industry. Youth leave the program "go-ready" with entry level employment, post-secondary education, industry-endorsements, independent living skills, 21st-century workplace skills, and entry into a clear career pathway.
While in the program youth participate in:
Industry tours
Job shadows
21st century skill building workshops
An internship
A paid-apprenticeship
Job placement
Academic Assistance & Life Skill Building
Beyond workforce development, youth in ESTA receive academic assistance and life skills education. ESTA staff help youth achieve their high school diploma/GED, post-secondary school applications, and financial aid applications. Youth also get opportunities to tour local post-secondary institutions.
Life skills training in ESTA includes financial planning, communication, navigating community resources, healthy living, and household maintenance.
Emergency Housing
Eliada offers temporary transitional living that focuses on independent living skills and training on how to find safe, affordable housing.
Independence is gradually gained with the support of caring adults and mentors. Students live in furnished accommodations and have access to Eliada's campus.
Partner with us!
Is your business interested in providing a tour, job shadows, internships, or apprenticeships? ESTA provides "go ready" employees for your business, with the guarantee that we'll support their professional growth once they are employed. Please contact Yvonne Leppi at yleppi@eliada.org or (828) 254-5356 to learn more about partnering with ESTA.