ESTA Program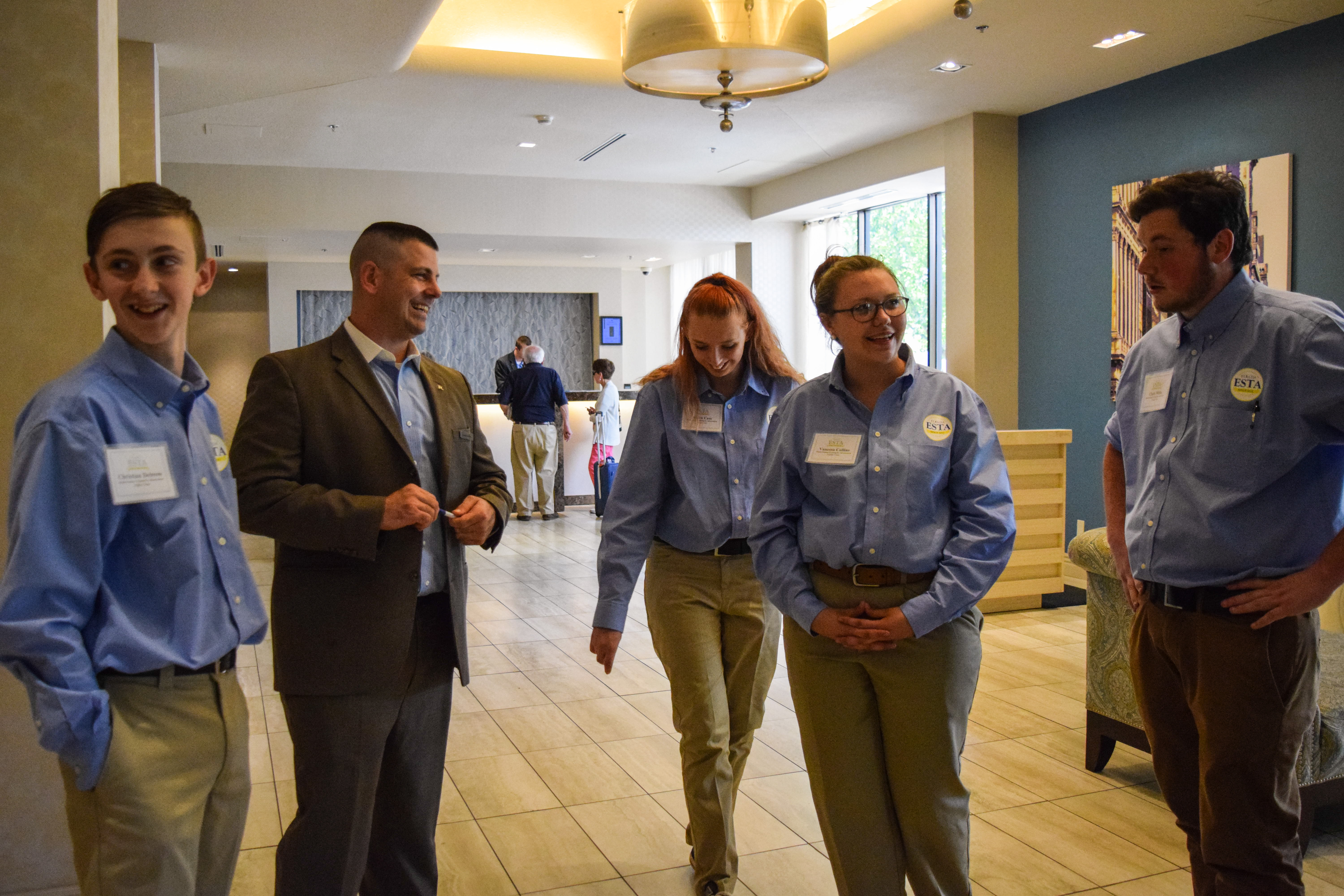 Pictured above: ESTA students are all smiles after receiving positive feedback on their job shadows.
ESTA
Eliada Students Training for Advancement
Refer a Student

Do you know of a great prospective candidate who would benefit from our program and need more information? Click Here
Apply for ESTA
Is ESTA a good fit for you? Are you ready to take the next step and begin the student application process? Click here for instructions on how to download and submit the application.
More Information
To speak with someone about the ESTA program, please contact the ESTA Workforce Development Director, Ted Stump, at or (828) 254-5356 ext. 323
Each year ESTA provides students access to workforce development training, life skills development, and academic assistance.
View our ESTA Brochure
What is ESTA?
We train and equip students, 16 to 22 years old, who face significant challenges, helping them discover and reach their fullest potential. Our comprehensive approach takes into consideration the Physical, Mental, Emotional, and Spiritual needs of the students we serve.
Many students today face significant barriers to achieving their personal and professional goals. They face housing instability, limited financial resources, may be aging out of foster care, low academic performance, and lack of healthy role models to support them. These youth have limited resources and guidance concerning independent living, educational resources, and career development opportunities.
Workforce Development
ESTA provides youth the opportunity to immerse themselves in diverse career pathways including Hospitality, Healthcare, Advanced Manufacturing, Information Technology, or Construction. ESTA partners with employers in the community who invest in youth by teaching them specific skills relevant to their industry. Youth leave the program "go-ready" with entry level employment, post-secondary education, industry-endorsements, independent living skills, 21st-century workplace skills, and entry into a clear career pathway.
Transitional Living
Eliada offers transitional living that focuses on independent living skills and training on how to find safe, affordable housing.
Independence is gradually gained with the support of caring adults and mentors. Students live in furnished accommodations and have access to Eliada's workout facilities, a dedicated student union, and a live-in Student Affairs Coordinator.