A gentleman at Eliada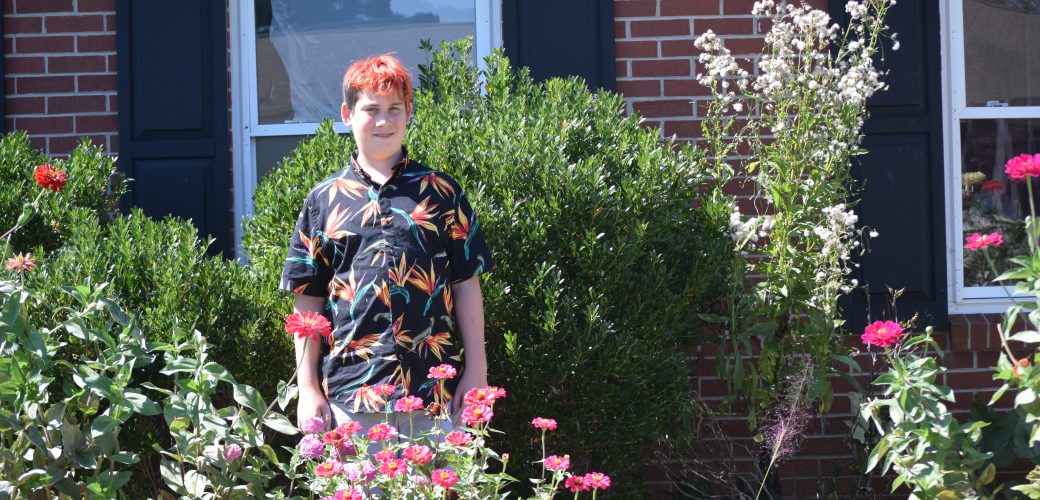 When John came to live at Eliada, safety was a big issue. He would hold his anger inside and it would burst out. His own outburst would further upset him in a vicious cycle. He struggled to participate in any form of healing at Eliada from therapeutic group activities to recreational activities across campus.
When we asked John about this time when he first came to Eliada, he says, "I used to be scared of opening up. I didn't like the word no. It was a trigger for me." He said he would try to show off to his peers in the cottage by being bad. The consequences of these actions would cause him further anger and frustration.
At a certain point his unsafe behaviors meant staff had intervene. John admits that this broke trust for a while. He says he didn't talk for a long time.
As time passed, things began to change. He started opening up. John says he learned he would tell others, "it might be hard some days, but staff want you to work towards your goals." And staff like Ms. Paige kept him smiling on walks where she would goof off.
Other activities on campus also started to help John achieve his goals. He loves the barn and began petting and grooming the pony Talula. He started enjoying field trips to the movies and Tasty Freeze.
John also started to use his coping skills daily. He'd go to his room if he needed some space to calm down and reflect. Staff said he also started keeping a collection of items, like fidget toys, nearby all the time that could help him regulate his emotions. Now when he is feeling angry he actually wants the input of staff to help him get through those moments.
Staff said they chose John for this story because of how far he's come. He is described as a "gentleman" because he holds doors open for people and always shows very kind manners. He also thinks about others feelings, follows the rules and asks for help when he needs it. John says, "I try to be a friend to everyone."
John says his goals are "to make good decisions, learn from my decisions, and graduate high school." He will soon be transitioning to a lower level of treatment and we are so proud of him. He has hope for the future and we know he will continue to see success.