A little girl in need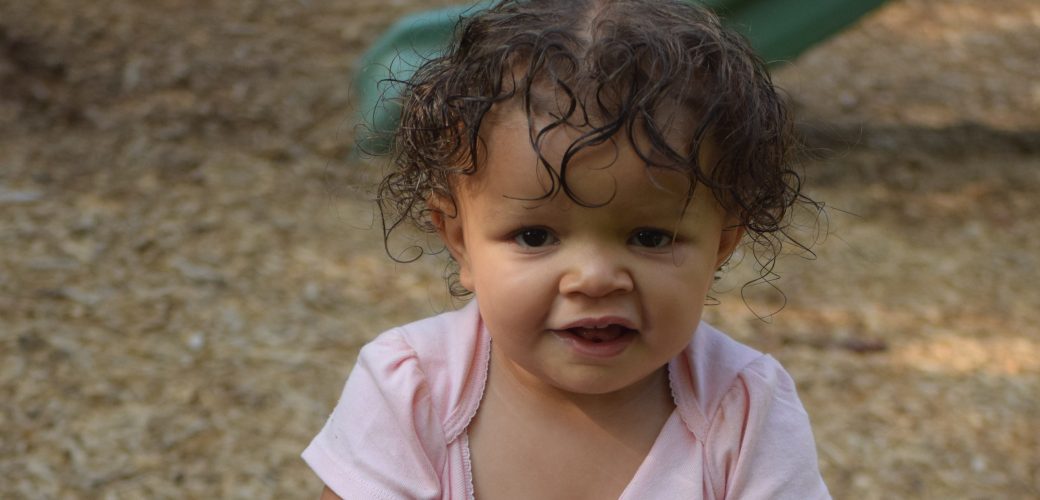 Addison came to Eliada when she was about a year old.
Her guardian is Eliada's very own LaTrasha, who is a teacher in one of our 2-year-old classrooms. When LaTrasha took in Addi and her siblings, Addi was not meeting developmental milestones. She wasn't crawling, rolling over, sitting up, self-feeding, or using any words to communicate. It was estimated that she was at the developmental level of a child half her age and was severely underweight. LaTrasha's interventions most likely saved little Addi's life.
LaTrasha is the perfect guardian for Addi. She has a 16+ year background in child development, and immediately recognized the urgency of helping Addi. Once enrolled at Eliada, she was able to access help for Addi including speech, physical, and occupational therapy. The therapists worked with Addi's teachers and family to establish a plan to support her development.
Within 4 months, LaTrasha began to see a significant change in Addi. She took her first steps on Eliada's playground at 15 months old. She just turned 2, and now has 6 words in her vocabulary and is steadily gaining more ways to communicate her needs with her caregivers.
Today, Addi can be seen eating more solid foods, running outside, making friends, and engaging in her classroom activities!
We are so proud of all Addi is achieving. We're also deeply indebted to people like LaTrasha who not only dedicate their lives to working in child development centers like Eliada, but who also go the extra mile and help children who desperately need love and support. Addi is this month's success story and LaTrasha is our hero!