"Beyond fear lives freedom"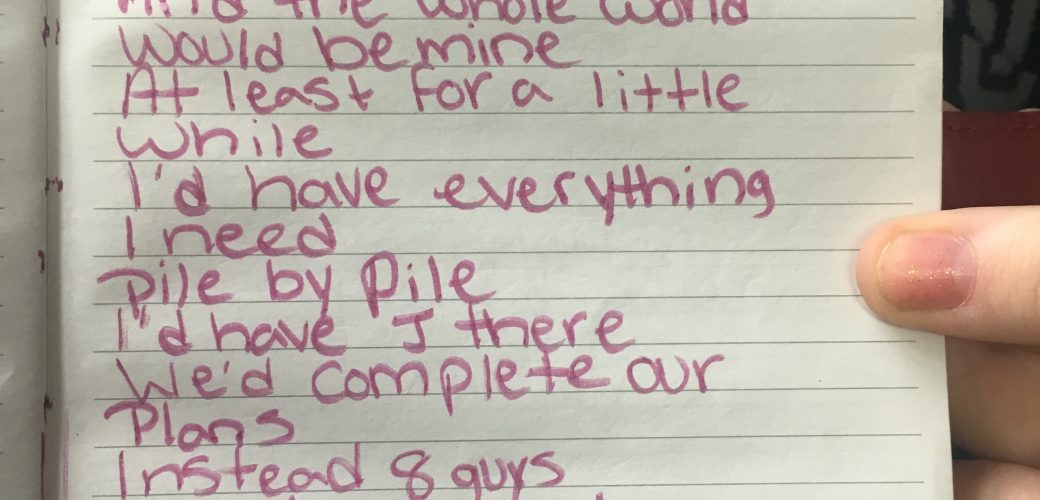 "Beyond fear lives freedom" is the favorite quote of Brooke, the feature of this month's success story. Brooke is a creative and thoughtful teenager in one of Eliada's Cottages. She loves the color purple, writing poetry, music, her 3 dogs, and her 6 brothers.
Since coming to Eliada there have certainly been some struggles. But overall, Brooke says her experience has been extremely helpful. She's been working on a few goals including resolving substance abuse, self-harm, and anger issues. She says that Eliada staff have been a huge component of her time at Eliada. From having people to laugh with, to having a shoulder to cry on, the "staff have been amazing." She says that she likes how treatment at Eliada is individualized and the staff genuinely make an attempt to "really listen and tend to your needs."
Since being at Eliada Brooke's also come up with ways to use the coping skills she's learned. She made herself an origami box, and filled it with little papers that give her suggestions for ways to cope when she's not feeling her best. They include skills like showering, reading, talking to someone, and drawing. She randomly pulls a paper out of the box, and does whatever activity it says to help redirect her feelings.
Brooke says a lot of her coping skills are forms of self-expression like writing or visual art. She says, "Expressing yourself through writing is being honest with yourself." She also likes that you have so many options for actions to take once you are done writing. You can crumple up your writing up and throw it out, or you can share it with someone close to you. She particularly connects with writing poetry and says she, "finds peace in poetry."
When Brooke leaves Eliada she has big important goals. She wants to be able to have self-worth, self-respect, and impulse control. She wants to be strong willed and determined. If she meets some goals at Eliada, she'll earn a trip to AB-Tech to visit their nursing program. Brooke wants a career as neonatal nurse. She likes the medical field, and really likes the idea of not only helping children, but helping whole families.
Recently, Brooke met some of her goals and got to go on a special trip off Eliada's campus to get her makeup done. Earning these trips like a visit to AB-Tech, or a trip to get your makeup done, is no easy feat. You have expectations that you have to meet and have staff sign off on. Only after 25 signatures do you earn your trip. Thanks to a wonderful donor around Christmas time, Eliada received a gift card to get services from a makeup artist at Serenity + Scott in downtown Asheville. Brooke says the experience was great. When she arrived, the staff were so friendly. She said being in treatment sometimes makes you feel removed from society, but here she was, a part of society with these amazing people. She liked how she had power over the experience and got to pick out colors and be a collaborator in the process. The trip also coincided with her birthday-what a way to celebrate! Overall, she said the experience made her feel content.
We are so incredibly proud of Brooke and all she's achieved at Eliada. We're equally proud of her future goals. Congratulations Brooke on being the feature of our February Success Story!