David's Story Part 1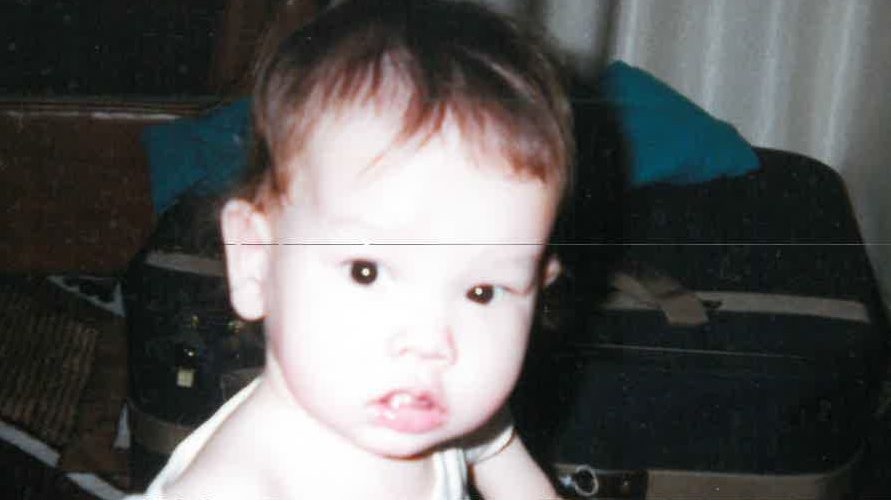 We see your impact through the stories of every single child. In a 2-part series this month, we are sharing David's story. He is now an adult. When he came to Eliada as a teenager, he was in crisis. His parents Marcia and Mike have been supportive since day 1 and shared this story with us. You can help youth like David. You can help parents like Marcia and Mike. Make a donation to Eliada today.
Marcia and Mike's journey to be parents began in April 2000 when they traveled 1,200 miles to Russia to meet their 14-month old son David in an orphanage. They were so excited to become parents!
This excitement would quickly fade. He was adorable, but Marcia's strong parental intuition kept telling her something was wrong. According to his adoption records, David had Rickets and parasites. What was not in the adoption record was that David was severely neglected for the first year of his life.
Marcia remembers, "We soon realized David was hyperactive, easily agitated, and defiant. He was not developing social skills like other children his age, and especially wasn't bonding with me. He didn't see me as his mom. I was heartbroken that I felt so disconnected with my own child."
His physician strongly advised that he participate in an early intervention program to improve his language and social skills. Before long, Marcia and Mike were told David was too much to handle. By the time he was FOUR, he was a danger to himself, and was taking medication.
This was only the beginning. By the time he was 11, he was hospitalized for the first time. Marcia says, "Nobody had answers – not the school, not the therapists, not the doctors. He seemed to be a square peg without a hole at all…much less a round one."
When David was hospitalized at 15, he was handcuffed and thrown to the ground. Marcia recalls his screams during this incident and he said, "Why are they doing this to me? Mom, I've been good all day today. Why, Mom, why?"
For the first 16 years of David's life Marcia and Mike felt like they had no control. They lived a life of isolation, fear, anger, pain, and CHAOS. Marcia recalls, "I slept with my clothes on sometimes because I didn't know what would happen."
Eventually one of the hospitals referred them to Eliada. "The second we arrived at Eliada we instantly knew this was a special place. We knew David would be well taken care of…and more importantly, he'd be safe."
Coming to Eliada was a turning point for David. Thanks to YOU, loving and supportive staff surrounded David. Marcia and Mike had partners in David's treatment.
Next week we will share more about David's time at Eliada and how he's been doing since he left.
Thank you for being a part of David's journey through your support. There are many more kids like David passing through our doors every day. These kids are in crisis and they need all of us.
Please consider a donation to Eliada so we can continue this vital work of Helping Children Succeed.