"Eliada is what you make it"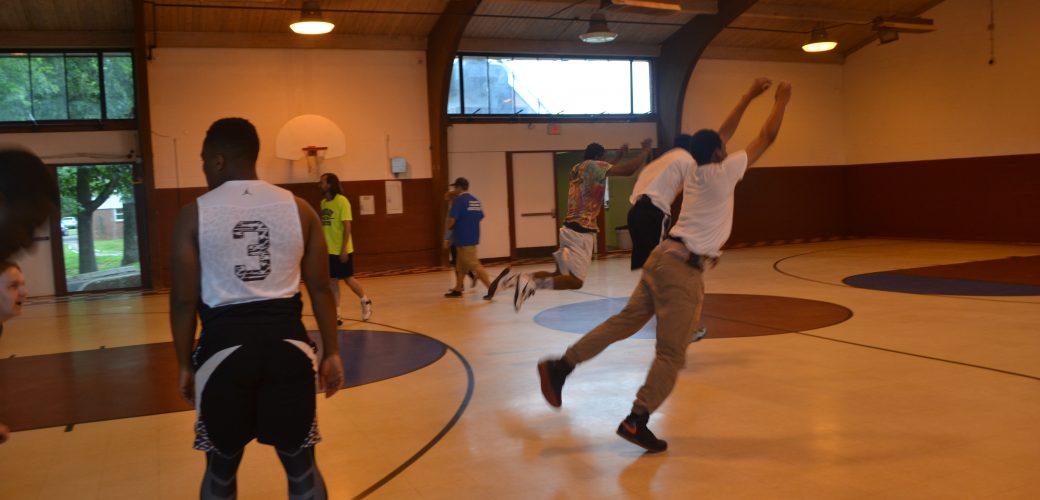 David from Cummings Cottages has been chosen as this month's success story! We are all so proud of how well David is doing. He's creative, artistic, outgoing, mindful, and observant.
When we asked him how his experience at Eliada has been he told us, "your experience is what you make of it." David has been at Eliada for 3 months and he tries not to complain. "I've been through so much, but you learn others have been through a lot too." His sense of perspective is amazing. He recognizes that while there are restrictions with living at a place like Eliada, that he's safe, he doesn't have to worry about basics like food, and the staff here are looking out for him.
David has experienced a few different out-of-home placements after the loss of his mother. He said some of those placements were more restrictive. He couldn't go outside, couldn't go to the gym, and couldn't have snacks. Since coming to Eliada he's been able to reduce his medications, reassess his diagnoses and reduce them, and has been able to advocate for the things he wants like time in the gym and being outside.
He is most proud of the fact that he advocated for an inter-cottage basketball club, and his vision is now being implemented. Now that multiple cottages are participating together, he is getting to interact with more students and they are learning from one another. He says he's helped his peers with their shooting, and that, "now they're better at basketball than me." He expresses that he doesn't need to be the most skilled player in the room, and enjoys teaching others so they can reach their full potential.
Eliada is working with David on his next placement. He is looking forward to even fewer restrictions and more freedom. In the future he wants to hone is creative skills. He's passionate about photography, writing, video editing, producing music, producing movies and acting. One of his goals is to visit Tyler Perry Studios.
Fun fact – David is also passionate about astronomy and is working towards getting his own telescope.
David says he'll miss the bouncy pillow, the goats, and the marble track he built in his bedroom at Eliada. The goal for students here is never to have them stay long, but to prepare them for their next step. David is ready for the next step, and that is what makes him so successful in Cummings Cottage.
Congratulations David!