Every single kid in Day Treatment succeeds!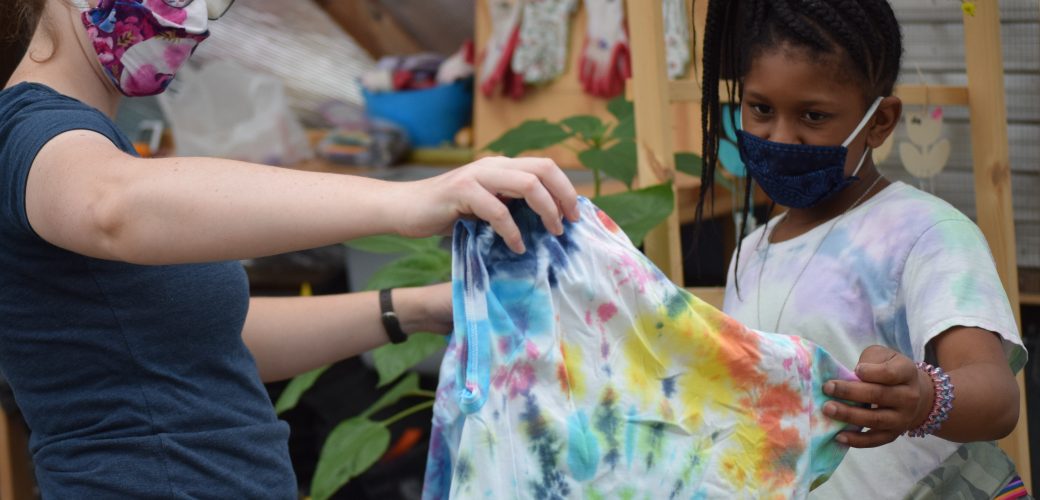 This month, we couldn't pick 1 kid in Day Treatment to feature in a success story because they have all shown such great resilience during the pandemic.
So many of us are doing things in new ways as we adjust to a new normal, so it seems fitting that this month's success story breaks the mold too. We are proud to feature all the students in Day Treatment!
Back in March, things happened so quickly, it was confusing for the kids in Day Treatment. One day they were coming to Eliada for school, and then all of a sudden they were told they needed to stay home.
For kids who rely on consistency and structure as a part of their treatment plan, this was a huge shift that occurred with very little warning or preparation.
There were some unique experiences that made staying at home hard for our youth.
One student had to have a medication change while at home.
One student who lives with grandma and is used to getting to visit their parents, could no longer have those visits, as they stayed safe by staying at home.
One student had just warmed up to coming to Day Treatment. It took nearly a month to get him through the front doors. Then all of a sudden COVID hit and now everyone was fearful we'd never get him back to school.
These are just a few examples.
It was a "make it work" moment for Day Treatment staff and kids, and everyone rose to the occasion.
Weekly therapy phone calls helped kids continue their treatment journey. Therapy also took on new forms. One session involved talking a kid through cleaning their room for over an hour.
Staff created academic packets and skill packets that they mailed to families. They brought families food and sent resources on games and fun activities to do at home.
Family engagement increased. Staff worked with parents and guardians on how to interpret their child's feelings and support their skill growth from home. Staff helped everyone in the home understand that it's normal to feel frustrated or anxious in this moment – no different from any other family at this time.
We heard from the kids that the thing they missed the most was each other and staff. So we arranged for the staff they missed to make special phone calls to them. In fact, one staff member left a voicemail for one of our students, and we were told that he listened to it over and over because it made him feel connected and happy. 
Day Treatment officially opened back up this month. The day we opened everyone arrived on time and with their face masks! Six by six boxes are taped off in classrooms, so each student has a desk in their own box and can maintain social distancing.
As hard as it was to transition to staying home, the transition back to Eliada could have been equally hard. We have been so impressed and proud of our students. The additional structure and rules around social distancing and wearing masks has been going really well. And the student we were afraid would never come back to school…he came back!
The students were excited to visit their favorite horses. In their last equine therapy session they were really tuned in to their senses noticing the feeling of the pasture grass on their legs and the smell of Zip the horse's breath.
While the pandemic meant that Day Treatment staff and kids had to be physically apart, the unseen benefit was that it offered an opportunity for staff to build relationships with them and their families in a new way. Healing happens in relationships, and the kids' relationships with us never faltered throughout this experience. The kids knew we kept in touch with them, and now that we're together again, the healing process continues.

Congratulations to all our Day Treatment students and families who have succeeded in so many ways!