Kay & Abby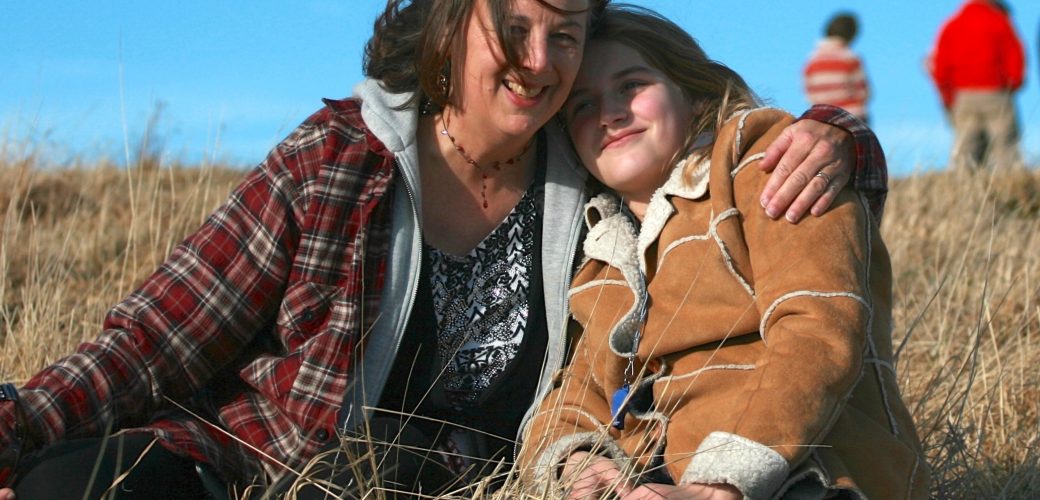 Kay Loveland is Clinical Psychologist. Early on in her professional career, she quickly noticed the positive impact of having a dog with her during therapy sessions.
This discovery led her to start volunteering with Paws with a Purpose here in Buncombe County. Kay would bring her dog Misha to different units of Mission Hospital, and witnessed Misha's ability to provide comfort and support to those in need.
Kay and Misha first met Abby in Copestone, Mission Health's mental health facility. Ten year old Abby had been in and out of foster homes since she was 3 years old. She had a lot of anger for such a young person, but immediately fell in love with Misha.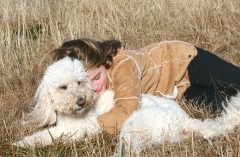 Abby lived at Eliada after being in Copestone. She was in Cummings cottage and tested her limits with following the routine of the cottage. One day she went on a field trip with her cottage to Carrier Park. Low and behold, as the school bus pulled, up she saw Misha. She started yelling Misha's name and ran up to greet Kay and Misha. They went for a brief walk and Kay offered to be Abby's mentor. To which Abby replied, "what's a mentor?"
After the reunion in the park, Kay and Misha started visiting Eliada regularly. Soon, Abby got permission to go on home visits started spending her weekends at Kay' house.
After being at Eliada, Abby struggled. She was in and out of foster homes and while she eventually was in an adoptive placement, it quickly fell apart. At this point in her life, Abby was 15 and pregnant. When her Case Manager asked her what she wanted the next step to be, Kay's name came up.
Out of the blue, Kay received a phone. "Would you be willing to house and take care of Abby?" Kay agreed and the next day a pregnant 15 year old showed up at her doorstep with a small bag and a boyfriend named Zach.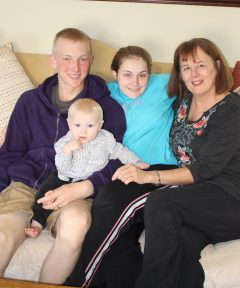 One day Kay was brushing Abby's hair and struck up a conversation with her about their relationship. Abby admitted that she wanted Kay to adopt her and they started on the adoption paperwork the next day. That same year Abby and Zach got married. And once baby Rylyn was born, Kay realized that in a single year she became a mother, grandmother, and mother in law!
The day baby Rylyn was born Zach, Kay and Misha were all in the delivery room–the whole family!
They are family in the truest sense of the word, supporting one another, and bringing joy to each other's lives. Rylyn has a bright future with the love of his parents and grandma Kay!