Ky'Asia goes back to public school!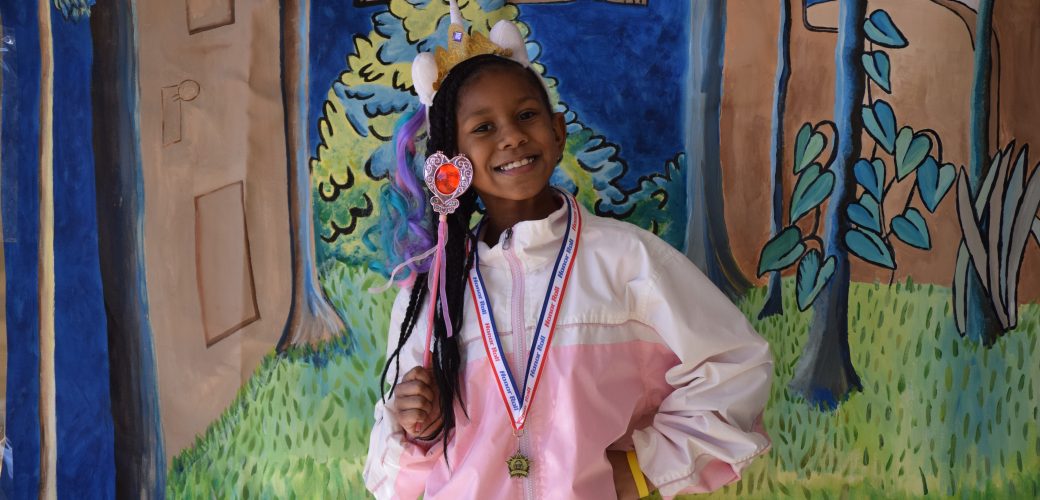 On February 16th Ky'Asia graduated from Eliada Academy. There were tears, hugs, cupcakes, memories shared, and time with Klaus the bunny.
Ky'Asia is transitioning from Eliada Academy to Estes Elementary. Over the last month, she's been visiting Estes to get used to the classroom she will be in and start meeting her classmates and teachers. She's already starting to make new friends and has embraced this transition.
The goal for all students in Eliada Academy is to meet their treatment objectives so that they can eventually leave Eliada. Ky'Asia has done a great job of this. When she first came to Eliada she was, according to a family member, "in a place of no." Now, she's communicating her feelings with staff, worked hard on her behaviors, and developed leadership skills. She's also made the A Honor Roll this past quarter!
So many of her skills are on display when she plays with Ms. Kenda's bunny named Klaus. When Ky'Asia first met Klaus he ran away from her, and it took them time to build trust. Now when she is with Klaus she is patient, kind, and aware of her tone and body language. They love playing together in the playground. Ky'Asia truly shows love to Klaus.
It only takes sitting in on Ky'Asia's graduation party and listening to her classmates, teachers, and family members, to come to understand how amazing she is. Everyone got an opportunity to tell Ky'Asia what they were feeling and here's some of what we heard.
"It's been really fun to be your friend."
"You are really smart and really nice."
"You were the person who made me smile when I first got here."
"I'm proud of how much you've grown."
"You are creative and have a great imagination."
"I hope you make new friends in your new school."
"It's been amazing going through this whole journey with you. I'm proud of everyone in Ky'Asia's life."
Ky'Asia had her turn to speak too. And she said, "I'm going to miss Klaus. I think he might be sad not to see me again. I also want to say that I love my family and I'm going to miss this place."
We wish Ky'Asia all the luck on her new chapter at Estes. And we hope she comes to see Klaus and all of us! Congratulations Ky'Asia!