Layla's journey with the horses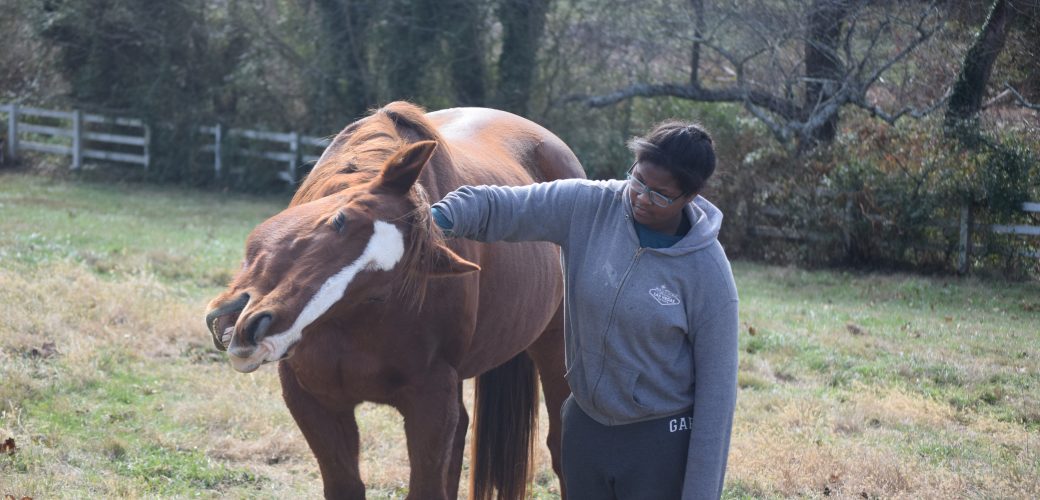 "I have always been impressed by Layla's bravery and confidence, especially when down at the barn."
~Eliada therapist
Layla is the feature of our success story this month. She loved spending time with Red, her favorite horse. She had to be calm to work with him, and in turn, he helped her overcome her anger.
Layla spent a lot of time talking to Red. She told us that it is silly to think about talking to a horse but it helps because they just listen. Being with the horses helped her to open up and talk with her therapist and helped her to learn to ask for help when things were hard.
Her therapist told us that Layla did a wonderful job of taking accountability for how she was reacting to the negativity in her life. She said Layla was highly motivated to replace existing patterns of thinking with new and productive coping skills.
When working with Red, Layla learned how to ask him to move around without a using halter and lead rope. Red would follow her everywhere. Her peers began to notice and they would ask her to help them with their horses. She showed great peer relationships and leadership skills.
Layla also practiced patience and overcoming her frustrations when working with Red. When Red wouldn't do what she wanted, she would practice taking deep breaths and grounding herself in the moment. She liked Red the best but she took time to pay every horse attention.
Layla always has a kind pet, big smile, and kind word for every horse. She also helped take care of them. Doing chores and taking responsibility for their care is part of building a relationship. Here's what Layla wrote in an essay while at Eliada.
"I believe I enjoy life when I'm with animals. The reason I enjoy animals is because they make me feel happy when they are around me. The most loving thing about animals is they love you no matter what happens with your life. If you're mad they will walk away from you, but if you're happy they will stay with you. It doesn't matter what your emotions are, they will love you no matter what you do. They truly display unconditional love."
Congratulations Layla! We are so proud of all you achieved.