Max sees the world through her camera lens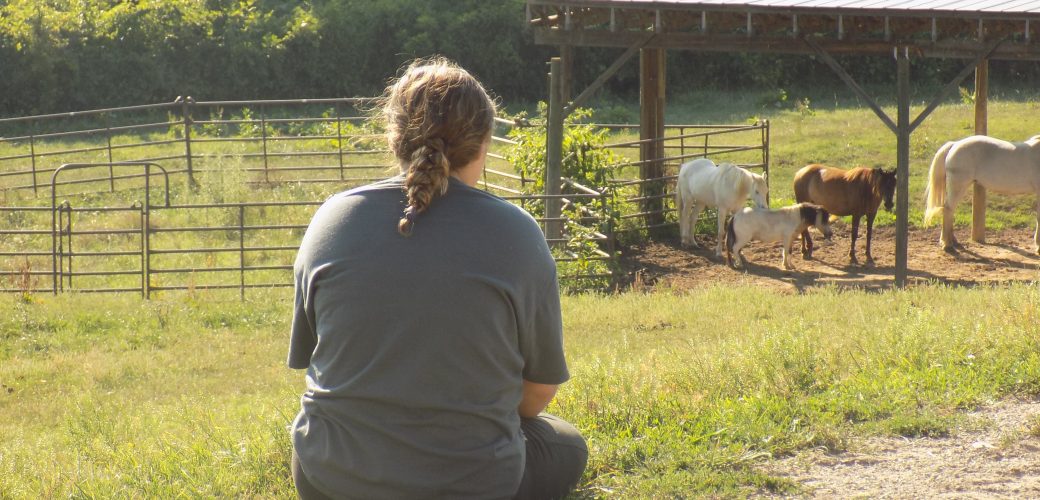 Max has seen great success since coming to Eliada. She was in Eliada's Psychiatric Residential Treatment Facility, and after seeing success, transitioned to Eliada's Level III program. This is a step down service for youth succeeding in the residential treatment setting, and who are ready to start transitioning back into community life. Max began going to school in Day Treatment with other youth who were living at home. Her success there, lead her to transition to a local public school.
Today, Max continues to see great success. She is being more honest with herself, and regularly checks in with staff about her emotions, desires, and needs. She's building her self-advocacy skills and keeps a schedule of all her Child & Family Team Meetings on her own calendar. She's learning independent living skills and preparing to transition out of Eliada services.
According to her Program Manager, "One of the most notable traits we have seen in Max is the desire to become the best young adult she can be."
In this year's fall newsletter, we featured a story on Max and her growing interest in photography. Here is an excerpt! You can read the full story on Max and her camera by clicking here! The full story is on page 6.
_________________________________________________________________________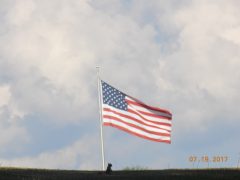 …Before even leaving the front porch of Green Cottage, Max describes a photo she took that happens to be her favorite. When you look at the photo in her camera, it appears to be a picture of the American flag on campus flying in the wind.
But you have to squint your eyes to see the real reason the photo is special. At the very bottom of the photo you can see the squirrel that landed in the shot!
This squirrel makes the picture.
It isn't expected, and adds an element of whimsy to the image. Max says the squirrel is the reason this picture is her favorite. When she was taking the photo she didn't know at the first that the squirrel was in her frame. The accidental nature of how the picture came together felt special.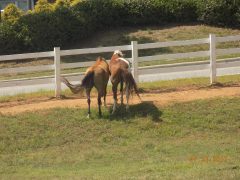 Max takes us over to the pasture and barn. She shows us a picture that she took last month of Zip and Kiwi standing near each other in the pasture. She says that she likes to look at pictures such as this one and make up stories about the subjects in them.
For this picture, Max thought about the fact that these two horses can often be seen together. She thought about how they are friends and always sticking up for each other.
She told us that this one image got her thinking about all the horses at Eliada and how they are a mismatched heard. "It's beautiful how the horses figure out how to live together. Just like with people, different people from different backgrounds can live in peace together."
As we walk, Max shows us another picture of her peer sitting in the horse pasture (see image at the top of this story). She analyzes the image.
What is their body posture, does it look relaxed or tense? What are they thinking in this moment? Again Max shows her capacity to look at the humanity of her subject.
Her photography skills are amazing, and a great outlet for personal expression. Every young adult needs an outlet like photography, and a way to express their unique point of view!