Natalie Loves After School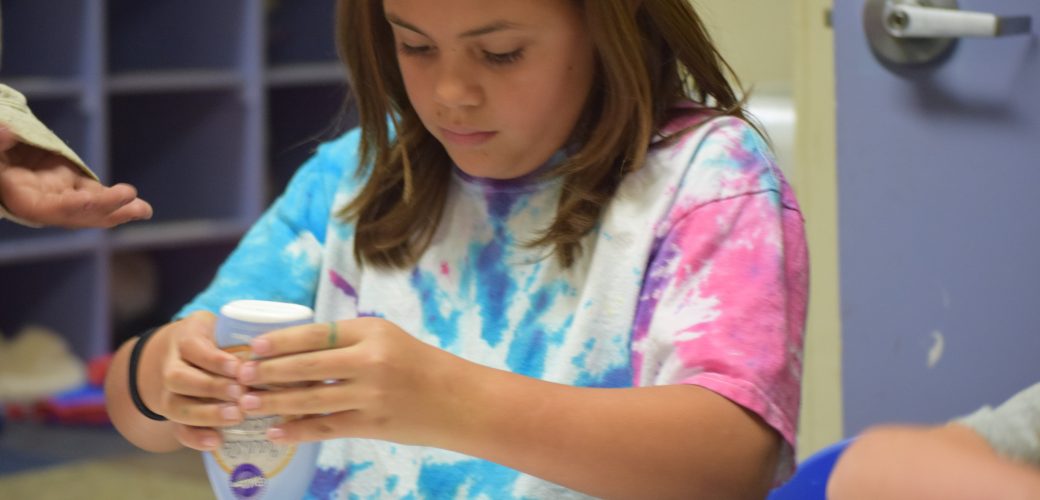 In the week following Thanksgiving and this past Giving Tuesday, Eliada is thankful for YOU. Thank you for being a part of every success story we share. Your donations, your volunteer hours, your advocacy for children in need all leads to success for each and every young person at Eliada.
This month we are featuring Natalie in our After School program. We first met Natalie at Emma Elementary School. She participated in our 21st Century After School program in her school. Through this program she got tutoring assistance, enrichment STEAM activities, and went on fun field trips in the summer.
Today, two years later, Natalie is in Eliada's After School program here on our campus. She's now in 4th grade and is the most positive young person we have ever met. Two years ago when we met her she was exuberant and playful, now she is wise beyond her years and easy going.
We interviewed Natalie for this success story and asked her what she likes best about After School. The list is long. Here's a sample:
"I like making new friends with people I don't see in school."
"I like making new friends with people I don't see in school."
"I like doing challenging activities. I like to be challenged."
"Here your parents know you are safe."
"There are lots of games to play and lots of activities to do."
"Staff helps us calm down and helps with homework."
"I like all the farm animals. I like seeing the llama and goats up close."
"I like how the After School building looks like it is part of the farm."
"I like how there are lots of different buildings you can go to. There is the gym, the playground, the jumping pillow and slides too."
"I like being at Eliada because they take care of people. They help people with things like foster homes."
Natalie could have kept her list going. But it she had a cookie to decorate, hot chocolate to drink, and a movie to watch with her friends in After School.
Natalie, we are so proud of how much you have grown and matured at Eliada!