Oliver transitions back to his public school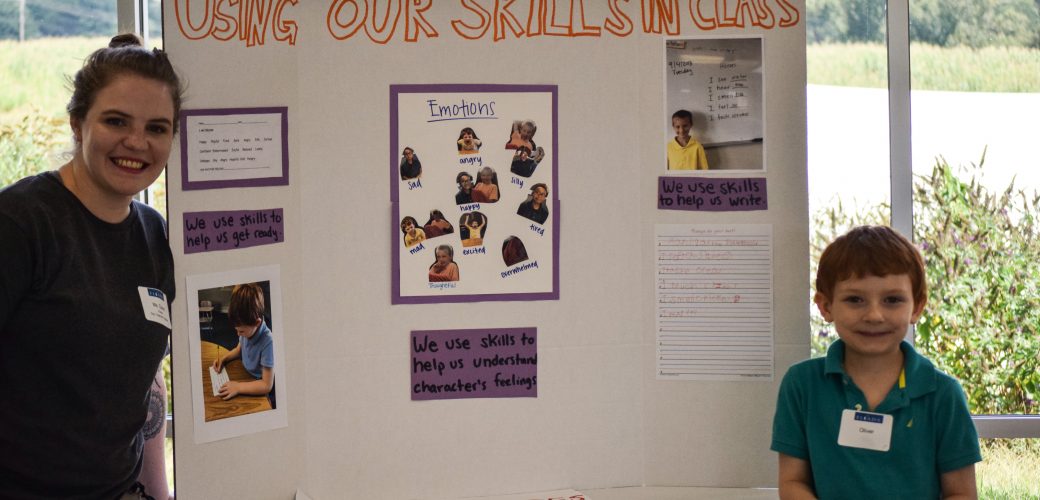 Oliver is kind, sensitive, and cares deeply about others. This is one of many reasons he is the feature of our December Success Story.
You only have to be around Oliver for a short time before you come to learn how talkative and energetic he is. His two big loves are his mother and animals.
Oliver was in Eliada's Day Treatment program. This program serves youth who are having difficulty in a traditional school setting. While at Eliada youth are immersed in a blended academic and treatment program that helps them develop coping skills that will serve them in school and in their relationships with family and peers.
At Eliada, Oliver enjoyed playing with his classmates and was very thoughtful towards others. This was also a very big area of growth for him. When he first arrived at Eliada, he mostly stuck with staff. Over time, he built friendships with his peers and learned to set boundaries with them.
He learned other coping skills that also lead to his successes. Most importantly, he learned to advocate for himself. This took shape through verbalizing and expressing his feelings and his needs through words. He learned that once he put his needs first, and focused on himself, he could achieve his goals.
Oliver was even able to present the skills he learned to a room of major donors at Eliada. We were so proud of how he represented himself and Eliada to the public. Just recently, Oliver was able to transition back to his public school. We will miss him, but are so happy about all he achieved!