Reese's drive and determination inspires us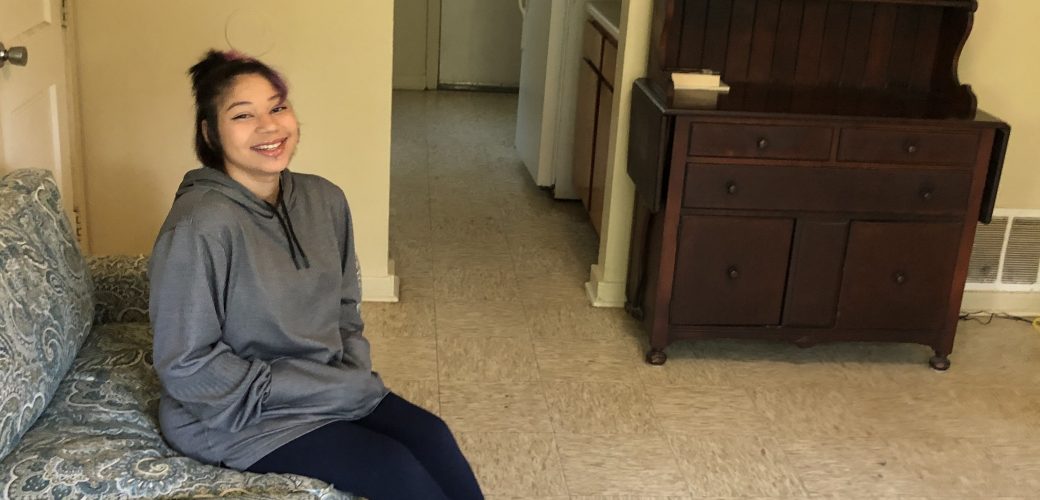 Reese is the feature of our May Success Story! She is in our ESTA program (Eliada Students Training for Advancement). ESTA is designed for older youth who have experienced hardships throughout childhood and are now trying to transition to adulthood. Many youth in the program are homeless or on the verge of homelessness.
Reese came to us from our partners at Swannanoa Valley Christian Ministries. In January, she was homeless. She had a bed in a shelter in the evening and was on the streets during the day. She was referred to us, and we immediately got her into temporary housing on our campus and got her enrolled in ESTA's workforce development classes.
She began participating in programming in January and showed up to every class. The same week she moved here, she got a job. As classes neared an end, she got a second job.
With the pandemic, she lost employment, but was able to move into her own apartment in April, meeting her housing goal. Within a week of moving, she got another job. She uses the bus to get to and from work, to get groceries, and to go to doctor's appointments. She didn't let being homeless stop her from meeting her goals, and shows a great deal of independence and drive.
We are so proud of all she has achieved, especially during this challenging time.