Riley is ready for Kindergarten!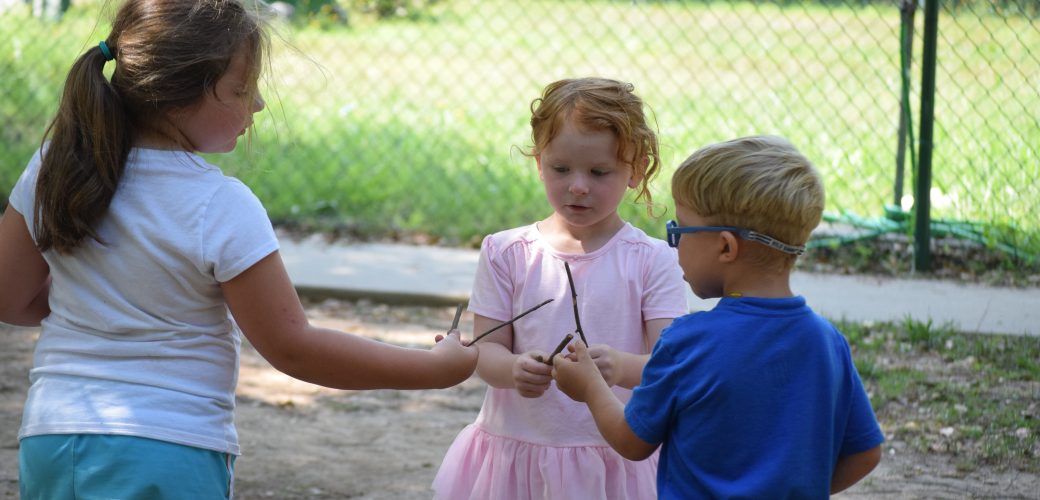 When Riley first started at Eliada she was in the same classroom as her brother Carson. She loves her brother. She calls him her "bub bub" and tries to take care of him. He gets a lot of attention, though, and as many of us siblings know, that can be a challenge. 
So she changed classrooms, and her new teachers Miranda and Natasha had a rude awakening. On day one, after being out on the playground, they had to chase Riley and carry her inside kicking and screaming. That wasn't the last time they had to chase Riley, or the last time they had confront her outbursts.
In the beginning, Riley had a hard time with transitioning from one activity to the next. She was known for throwing toys, screaming, fighting, and she never wanted to leave her mom. Nap-time was hard and she'd avoid sleeping by hiding under the table. 
Natasha and Miranda were patient and worked with her. They reinforced positive behaviors, talked to her a lot, and tried to encourage her to express her feelings verbally. They learned that certain toys helped Riley like the marble maze, art activities, and books. They learned that she needed her own space to focus. 
Today, you wouldn't know Riley ever struggled. She's one of the role models in class and is accepting of everyone. She plays well with her friends, helps others, is warm and friendly, and communicates her opinions and feelings. She can read and spell her name, and is about to enter Kindergarten.
As the pandemic presented so many new challenges, Miranda and Natasha checked in with Riley and her family when they were at home. She missed being in her classroom at Eliada and she missed her friends. When she could safely return, the transition went so smoothly!
She can now put herself to sleep during nap-time, and loves playing with stuffed animals in class. She's so brutally honest that at home she'll tell her mom if other kids in class did something bad!  
She built trust with Miranda and Natasha over time, and came to love coming to Eliada. We know she'll love kindergarten and are proud to celebrate her successes!