Sha'mar makes dramatic growth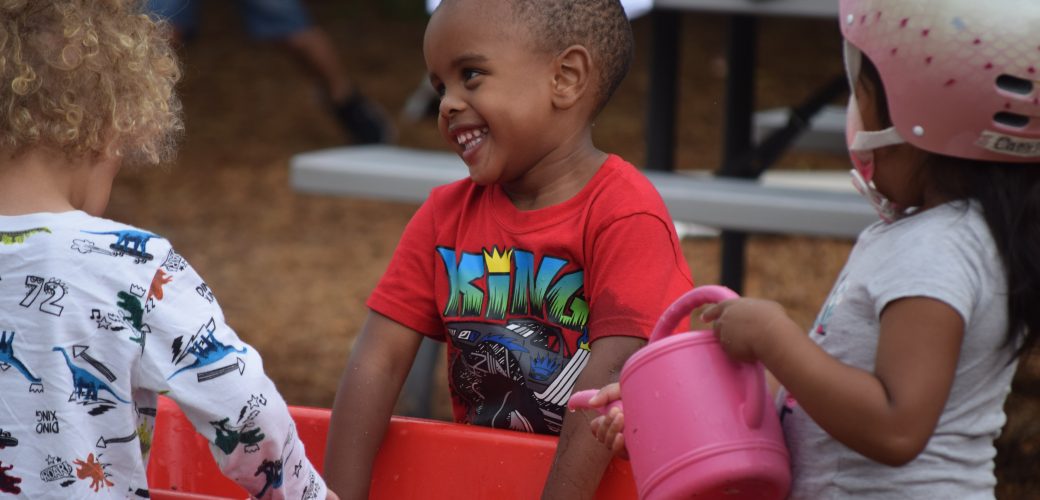 Sha'mar's experience this year at Eliada shows how much can change in a single year. He is such a great kid who loves his match box cars, puzzles, and his best friend Noah! He enjoys reading and is not timid about trying new things.
Last year, in the 2-year-old room, he was not a happy camper. He wanted attention and made sure you knew about it! He has speech delays which made it hard for him to communicate his feelings.
Our 2-year-old teachers have been thrilled to hear about all his progress since he's been in the 3-year-old room. He has a speech therapist that works with him through Asheville City Schools, and he also has an Intensive In-Home Specialist that shadows him 3 days a week here at Eliada. During the shadowing, the Specialist can help him manage his behaviors in the classroom. His support system is amazing!
His 3-year-old teachers Ms. Amy and Ms. Tammy have been very intentional about helping Sha'mar meet his goals. As a team they decided on some strategies they both use to help Sha'mar. They won't let him follow them around the classroom all day seeking attention. Instead if he is negatively seeking attention, they tell him that he can take some "alone space" in a calm area of the classroom. When he has settled himself down, they then talk to him and make sure he feels heard. Sha'mar also uses squishy stress balls and blows bubbles when he is worked up. This helps calm him and gets him take deep breaths.
The water table has also been a great tool for Sha'mar. He loves playing with water, and it has such a calming effect on him. After only 4 months, he stopped needing "alone space," and now uses positive means to gain attention.
Sha'mar is now working on goals including naming his emotions like "I'm happy" or "I'm hurt." He also just started working on counting! Next year he'll be in the three/four-year-old classroom and will begin to work on his academics to prepare for pre-k.
We have no doubt that he will continue to excel and thrill us all with his success!
Congratulations Sha'mar!