Success isn't a straight line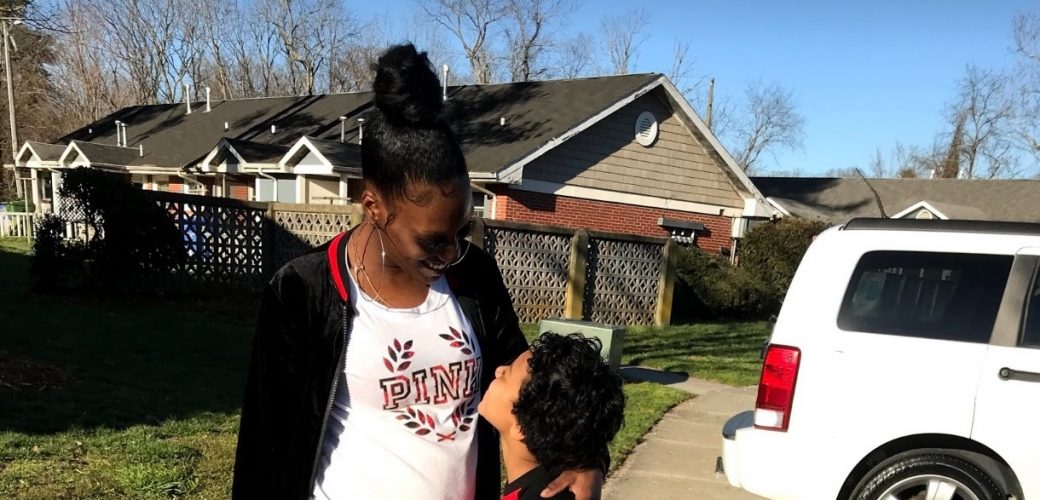 Ahmarie is hardworking, dedicated, and kind. She's been selected as the feature for this month's success story not just because of the successes she experienced, but because she's experienced setbacks and persevered no matter what.

Ahmarie learned about ESTA from a previous student. She started the program in April when she was 7 months pregnant with her 2nd child. She moved into our transitional housing on campus, and soon after she gave birth to her son Major!

Some of the top things she came in to the program to work on included finding stable housing and accessing child care. While in ESTA workshops she worked on professionalism skills, advocacy skills, communication skills, budgeting, and deciding on a career path.

Her immediate career goal became getting back into the health care space. ESTA staff worked with her on her resume, getting her school transcripts, with the job search process, and with transportation. While she experienced a setback when she lost her job a month ago, next month she'll be starting a new job as a habilitation tech at Irene Wortham Center. She'll be helping individuals with physical and intellectual disabilities with their personal care. Ahmarie has held similar positions in the past and loves being in a professional setting that focuses on caring for others.

She also has a goal of being able to buy properties and lease them to individuals in need. Staff in ESTA have connected her to Homeward Bound so she can learn about helping others through housing initiatives. Ahmarie says this is a goal of hers because she knows how hard it can be to find safe secure housing and she wants to be a part of the solution.

To help Ahmarie reach her career goals, ESTA staff assisted her in accessing child care vouchers. Major is now in the infant classroom at Eliada Child Development Center where he spends the days playing with his friends while his mom works to meet her goals.

Ahmarie says the experience with ESTA has also helped her build trust. She's opened up to the staff about her needs, areas of insecurities, and feels comfortable working in collaboration with staff to meet her goals. This holiday season she's also letting more people in by participating in our Christmas sponsorship program. She filled out wish lists for herself and Major and individuals in the community are shopping for them. She's asked for the basics like a straight talk phone card, sheets for her bed and winter clothes, and for Major she's asked for a baby walker, high chair and baby toys! Hopefully by the time Christmas is here, she'll be in a cozy apartment where she and Major can enjoy the holidays with their presents!

ESTA staff says Ahmarie has such great work ethic. She's "making things happen" and works on her goals every single day. Even when she's faced hardship, she never stopped working towards her goals. Success isn't a straight line and Ahmarie handles the twists and turns of life with grace and strength!