Summer Camp Memories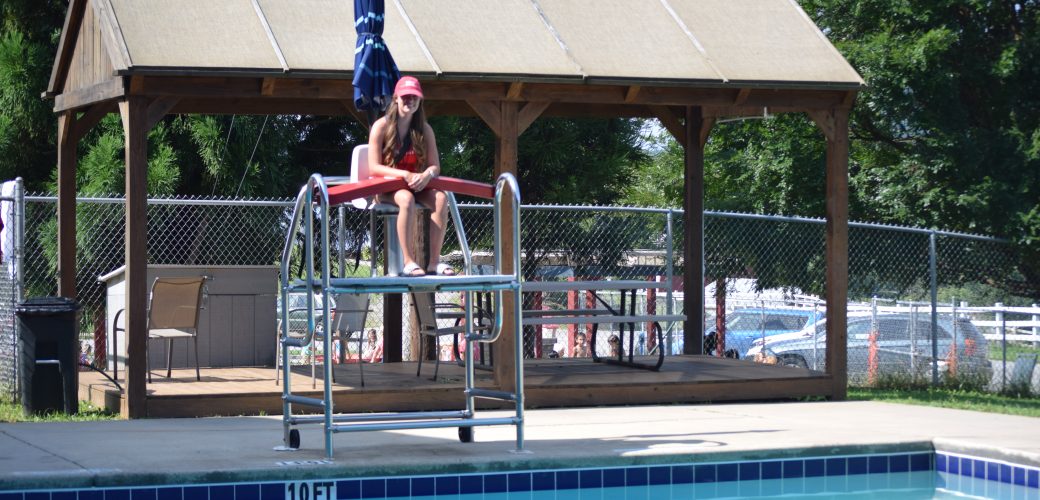 It's been a wonderful summer at Eliada! Every summer, campus is filled up with campers in the pool, on hikes up Mt. Slippey, on the playgrounds, in the gym and on the jumping pillow. It's a strange week when the school year starts and the campers are all gone.
For this success story, we are featuring one of our lifeguards, Alison, who was a camper when she was younger, and 10 years later became one of our most reliable summer staff! For Alison's college application essay, she wrote about her experiences at Eliada. Here's Alison, in her own words.
Lifeguarding at Eliada Homes
First jobs are commonly described in a negative connotation since they're usually boring and monotonous. Some firsts fall in the category of fast food, grocery, or retail. My first job falls into the aquatic category. I have worked as a lifeguard for three summers at Eliada Home and I, luckily, have enjoyed my entire time there.
My job is a bit different compared to a typical lifeguard position. Every week, I see the same 300 kids, aging from three to seventeen, who either attend the Summer Camp, receive Day Treatment, are in Child Development, or live on campus. I gradually learn their names, swimming styles, habits, and other aspects of who they are. By seeing them swim almost every day, I can remember the strong swimmers, the weak swimmers, the graceful swimmers, and the ones still learning. These different groups of kids come at different times during the day, and sometimes I'm working up to 50 hours a week to let every single child have a good time at the pool.
I find a lot of value in my job. Being CPR/AED and first aid certified is very important to me, as well as, being trained to see what a drowning victim looks like. I've used these skills over the last three summers to save a few lives as well. I have never had to perform CPR on my kids, but I have responded to drowning victims who, quite literally, got in over their heads. Even long after my certification expires, I know I will remember some important facts and actions to take if a life-threatening situation were to happen.
There are many reasons why I enjoy my job at Eliada. I enjoy seeing my kids every day; some I have known for as long as I have been volunteering. I also enjoy getting to know the new ones. Some of these children and teens have had it rough too early in their life, and it brings me joy to help give them the opportunity to have fun and for them to just be kids at a pool. I'll bring out pool noodles, sink toys, footballs, and inflatable beach balls for everyone to play with, and they absolutely love it.
My favorite memory from my time at Eliada was at the end of my first summer in 2016. All the little kids in the Summer Camp made me letters saying thanks for a great summer and for keeping the pool safe. I have about 37 purple cards saying hilarious, grammatically incorrect things like, "thaxs for not letting me dron," "I'm glad you didn't let me die," and "have fun at schlool." My two favorites have to be "clome next year," and "you are nice and you don't wonta us to get hret." I still get giggly after reading these sweet and silly cards.
Another reason why I enjoy my job is because of the company itself. Eliada takes in children who can't go home due to mental health reasons, don't have a safe home to return to, or don't have a home at all. They help treat, raise, and set a path for the kids to start their lives and be successful. Eliada also is a place where the kids can fall back if they need to. When I started there as a summer camper in 2006, I had no idea I'd be working at Eliada ten years later.