The power of equine therapy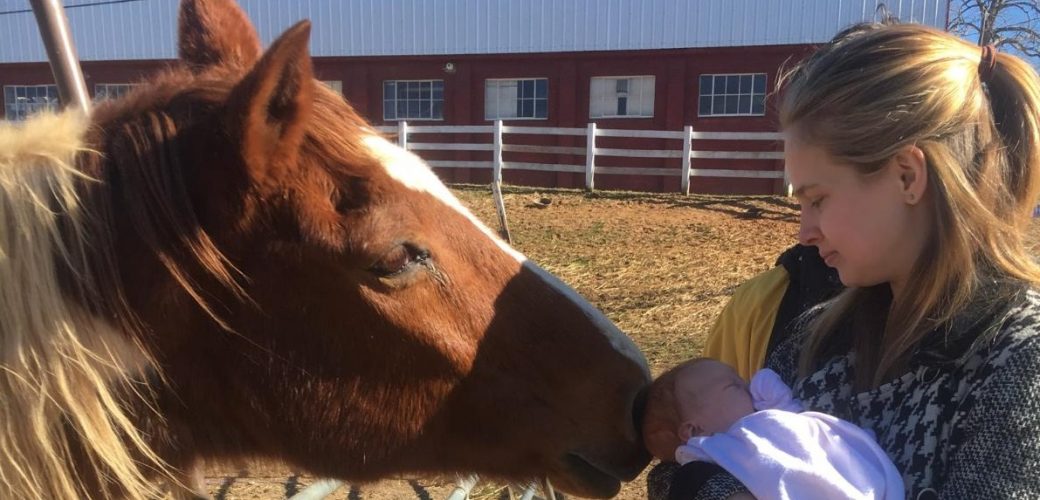 In November of 2013 we featured Gabriella in a Success Story. She had come to live at Eliada earlier that year, and after applying herself, began to thrive.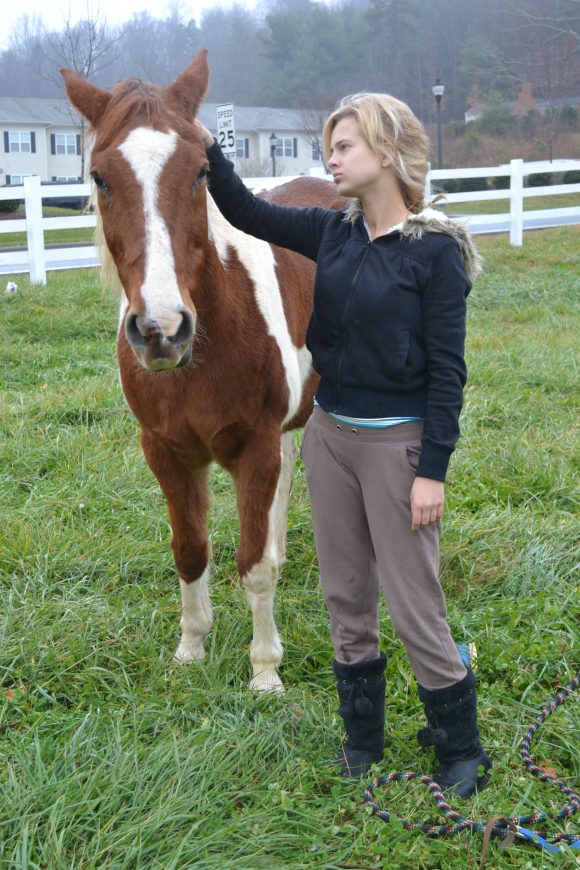 From the success story, "She participated in therapy and completed her assignments with perfection, self awareness, and pride. She learned to accept responsibility for her behavior. Using her love of couponing, she helps peers and staff find bargains.
Gabriella also discovered that she has a special way with animals. Zip the horse is her favorite. She started as a volunteer, then applied for an on-campus job in the barn, and was selected!"
Gabriella stayed in touch with Eliada after going home. We would even see her at our alumni reunions. This year, we were proud to feature her in our Lunch of a Lifetime. In this month's Success Story, we want to do a follow up on Gabriella! And we want to honor all our alumni, who succeed beyond Eliada's doors, and make us proud every day.
Here's an excerpt from her speech at Lunch of a Lifetime.
"I participated in the Equine Therapy program, called the TASC program. What people don't realize about children like me is that the odds are very much against us. But the TASC program helped me heal from the abuse, and the other things in my background as well. My father has been in prison since I was 4 years old. I struggled with trust, with safety, and with worry about my future.
My Eliada horse is named Zip. He is stubborn and pushy and opinionated… much like me. He saved my life. I spent as much time as I could at Eliada down in the barn. I had a job in the barn, I did therapy in the barn, and I volunteered in the barn as often as I could. Working with Zip I finally felt like I had someone in my life who would listen to me.
Kids who go through trauma can seem like the most unloving children, but in reality we are dying for love. There are not enough ways to express how much Eliada has helped me heal. I am now a pre-med student, and I hope to someday work with kids and make an impact of my own to help make this world a better place."
We are so proud of Gabby and how much she has grown since her time at Eliada. We continue to cheer her on as she reaches all her goals!
View our latest video on the equine therapy program at Eliada.