The sweetest child you will ever meet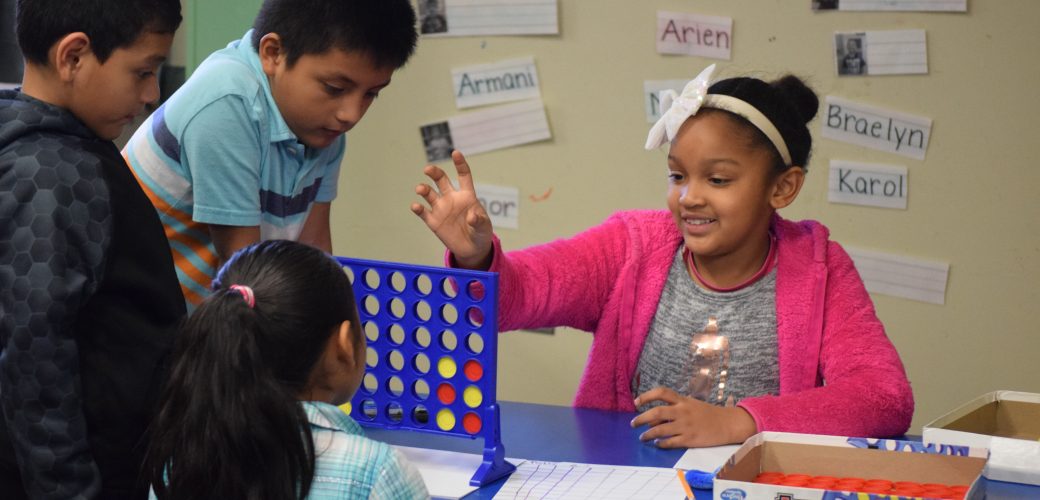 When the director of Eliada's after school program, who has seen hundreds of children come through her doors over the years, says, "Lesley is the sweetest child I have ever met," you know there is something special about this student.
Lesley is 8 years old and has been coming to Eliada since she was in Kindergarten. Over the past 3 years, she has been impressing every adult who interacts with her. She is always the first to volunteer to help out and first to start cleaning up her space when the whole class is getting ready to leave the classroom.
Besides impressing adults, she is also a kind friend. She will bring in a cool new toy or art supplies from home, and lets her classmates play with them. She loves playing in groups and spends time in the after school classroom playing "house" and dress up.
Lesley's sense of responsibility shows up on a daily basis. She is a student at Emma Elementary, and gets her homework done while waiting for the bus to go to Eliada. She also translates from Spanish to English and from English to Spanish so her parents and teachers can communicate about how she is doing in school and at Eliada.
Lesley's kind heart is on full display during pick up time. She hugs every single teacher at Eliada before leaving after school every day. Her siblings also go to Eliada and are in the 2 and 3 year old classrooms, respectively. She always hugs them during pick up time and asks them about their day. She is the kind of daughter, friend, sister, and student we all strive to be! This is why we are proud to feature her in a success story this month!