Treyvon closes out a year of fabulous success stories!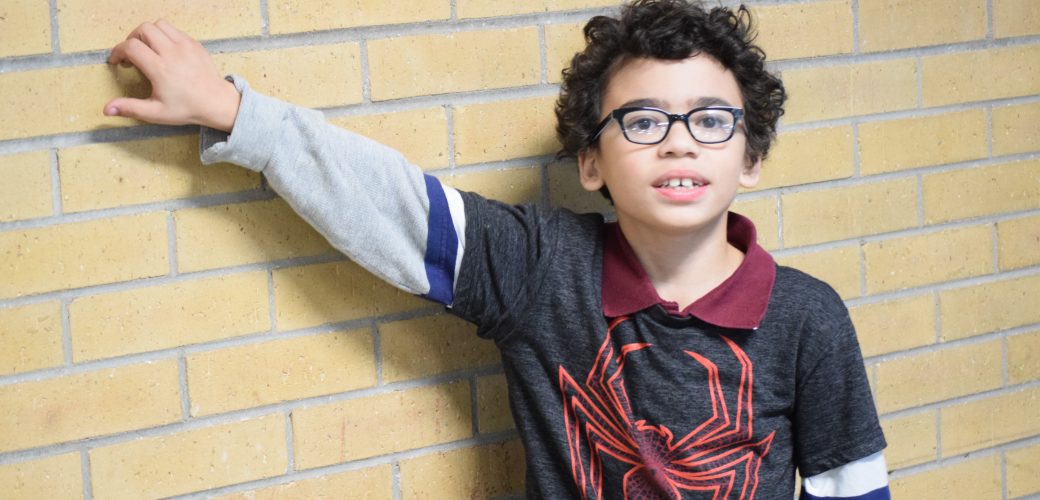 Eliada's 21st Century After School program started over three years ago, and Treyvon has been in the program since the beginning. He was in 1st grade then and was a completely different student. He was scattered, had a hard time sitting still, and would crawl under tables during programming.
Now, he's in 3rd grade, and everyone including Eliada staff, his family, and his teachers at Woodfin Elementary have seen how far he's come. He has gained a lot of independence. He's made great friends, is a role model for his peers, does his homework in after school without having to be prompted, and is responsible.
His teachers say his strongest asset is his creativity and innovation. He has an active imagination and loves inventing new things. During the country project, he took the lead in designing his country's map. The map included a hotel with a pet shop inside that you could access using slides and other innovative modes of transportation. Treyvon is also a great story teller, and did a wonderful job presenting his map to the whole after school class.
When we asked Treyvon what his favorite thing about after school is, he said, "the teachers are really nice."
He was especially excited about the Christmas activities he was getting to participate in this month including fishing with candy canes, pin the carrot on the snow man, the Rudolph ring toss, and making your own Christmas tree out of candy. Sounds like a pretty fun month to us too!
Congratulations Treyvon! We are so proud of all your accomplishments in after school!