When a child struggles, so does their mom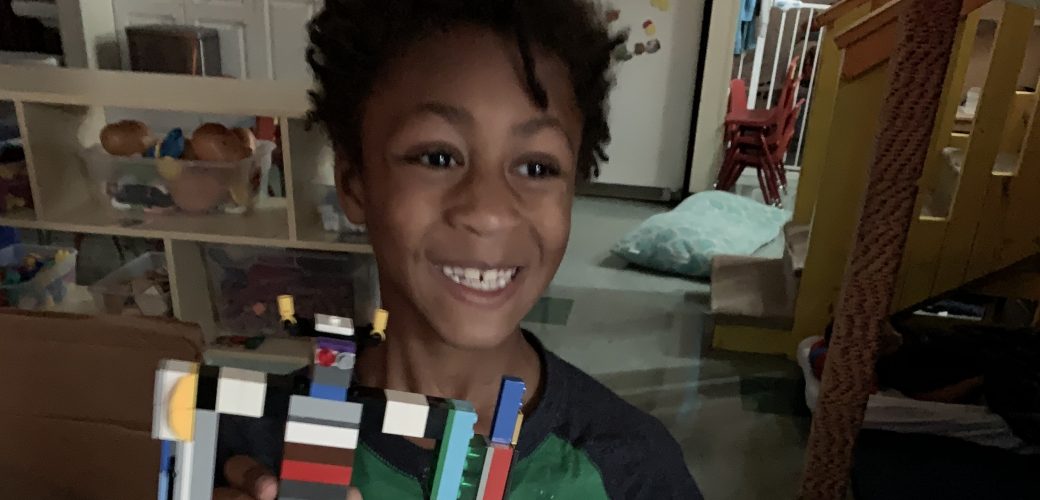 Keith is an inquisitive and creative kid who loves Legos! His mom, Cherie, works in Eliada's Child Development Center as a teacher. Over the past year, both Keith and Cherie came to love Eliada's Day Treatment program.
Before Keith came to Day Treatment he had outbursts in the classroom. Just getting him to school was a challenge. Cherie got so many calls in the middle of the day to come pick him up from the Principal's office, that it became hard for her to work. But she needed to work to support her family.
Everything changed in Day Treatment. When Keith first started coming to Eliada, he really struggled to trust others and ask for what he needed. He would shut down and stop talking, or be super energetic and fidgety. He would chew on his top of his shirts when he was overly anxious. He would prefer to be on his own, and often seemed afraid.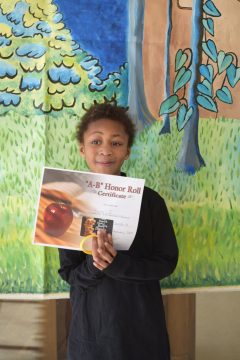 Over time, Keith learned how to verbalize his feelings, build positive relationships with his classmates and with staff, communicate his needs, accept help, trust others, and manage his energy level. He came out of his shell and built up his confidence. Keith also showed off his smarts at Eliada. He made the AB Honor Roll and as an award was given a homework pass. But he never used the pass. Instead, he told his mom, "It's important to do homework."
When he left Eliada, everyone cried. Keith was sad to leave, although very proud of all he accomplished. His teachers in Day Treatment helped prepare him to go back to his public school and even visited the school with him to help him feel accepted. Keith still carries around a notebook with pictures of himself at Eliada, and shows them off to friends and teachers at school.
Cherie says Keith now wants to go to school, and he's proud to use the skills he's learned. His school can't believe he's the same kid from a year ago. He went on his first field trip this spring since returning to school, and had the best time. And the school no longer calls Cherie every day to pick him up early.
This summer, Keith is in summer camp at Eliada. Something he wouldn't have been able to do a year ago. He's now participating in football and tumbling classes. Cherie is back in the classroom at Eliada full time doing what she loves to do-teach.
This is a story about Keith's success, but also the success of his whole family. Cherie felt incredible guilt about not working, and not having all the answers. Through Eliada, she found compassionate colleagues, who stuck with her and showed no judgement. Through Day Treatment staff, Cherie was also able to feel supported. They helped connect Keith's behaviors at school and at home, and validated her feelings.
When a child is struggling, often an entire family struggling together. It is rare that a family member just happens to be on staff at Eliada, and that we can get an intimate account of how Eliada affects the child and family. We are so grateful that Cherie shared Keith's journey!
Let's all congratulate Keith on how much progress he's made! We hope he has a blast in summer camp!