"Yes you can!"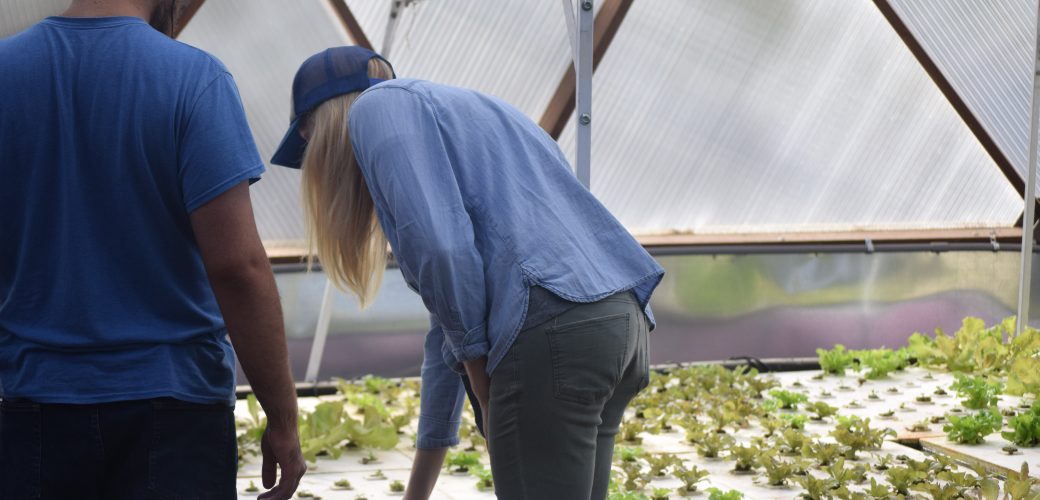 A year and a half ago, Eliada erected a geodesic Grow Dome on our campus. Every week, youth living and going to school at Eliada get to visit the dome and participate in growing the food they eat in the cafeteria. We are so pleased to feature the Grow Dome for the first time in a success story.
Brian showed a great interest in the Grow Dome from the start. Farmer Erica, who leads all programming in the Dome, quickly found out that he has a strong work ethic and is always willing to be a helping hand.
"Brian retains a lot of the information and directions I give for months on end, being able to remember exactly how to do things the next time we perform the same task. He always shows a positive attitude in the Grow Dome and is willing to try tasting all the new food we grow." ~Erica
One way Brian has used his resiliency skills in the Grow Dome is being able to advocate for himself based on his physical limitations. He will be honest with Erica about what he is not comfortable doing.One his personal goals is working on verbalizing his needs. Beyond displaying this skill in the Dome, he does it with the horses as well in Animal Therapy by reading the body language of the horses to meet their needs. This has helped him read his own body language and be more attuned to how he is feeling.
Erica has also figured out when he needs a little extra encouragement. Sometimes when he says he can't do something, she'll reply "Yes you can! Look, you're doing a great job at it right now." She'll also suggest a modified way to do something so he can still participate. Nearly every time he initially thinks he can't do something, he ends up finding that he can do things in his own way and still achieve a successful outcome. Some examples of tasks that he initially thought he couldn't do, but ended up succeeding at include spreading fertilizer, emptying the worm bin, and weeding flower beds.
One of Brian's biggest successes in the grow dome is his display of leadership.He enjoys showing new students around the space and answering their questions. He leads the group when doing regular tasks like harvesting and seeding lettuce. He helps other students understand how it is done, and shows them the process.
This success is also mirrored in the cottage where he lives. He recently taught staff how to make a smoothie and gave great step-by-step instructions.
Brian can operate all the systems in the Grow Dome at this point. He can do the aquaponics water quality testing all on his own. He can seed, plug and harvest lettuce, feed and sort worms, help clean and pull weeds, and help plant and harvest other soil-grown veggies. We are so proud of all he's achieved!
Congratulations Brian!
(Brian's name has been changed for this story to protect his anonymity.)