Day Treatment serves high-risk students who have a history of emotional and/or behavioral problems, and are in need of a structured treatment program in conjunction with their education. Students in Day Treatment are 6-14 years old (through 8th grade) and the program operates year-round, five days a week.
The ratio of staff to students is 1:4 and classes rarely have more than eight students. This low ratio enables staff to provide more individualized instruction and attention for each student. While in Day Treatment students: learn ways to manage emotions, develop confidence and self esteem, practice building positive relationships, learn to take responsibility for their choices and actions, and learn appropriate classroom etiquette.
Day Treatment integrates behavioral, educational, and clinical components to meet the needs of each student served. Case Managers are the daily contact person with parents, helping with parenting strategies to support treatment, communication of daily behaviors, coordination of student transition back to public schools, and after-care follow-up. Individual therapy, family therapy and medication management are available to students. Students participate in outdoor recreation activities and equine-assisted therapy (TASC).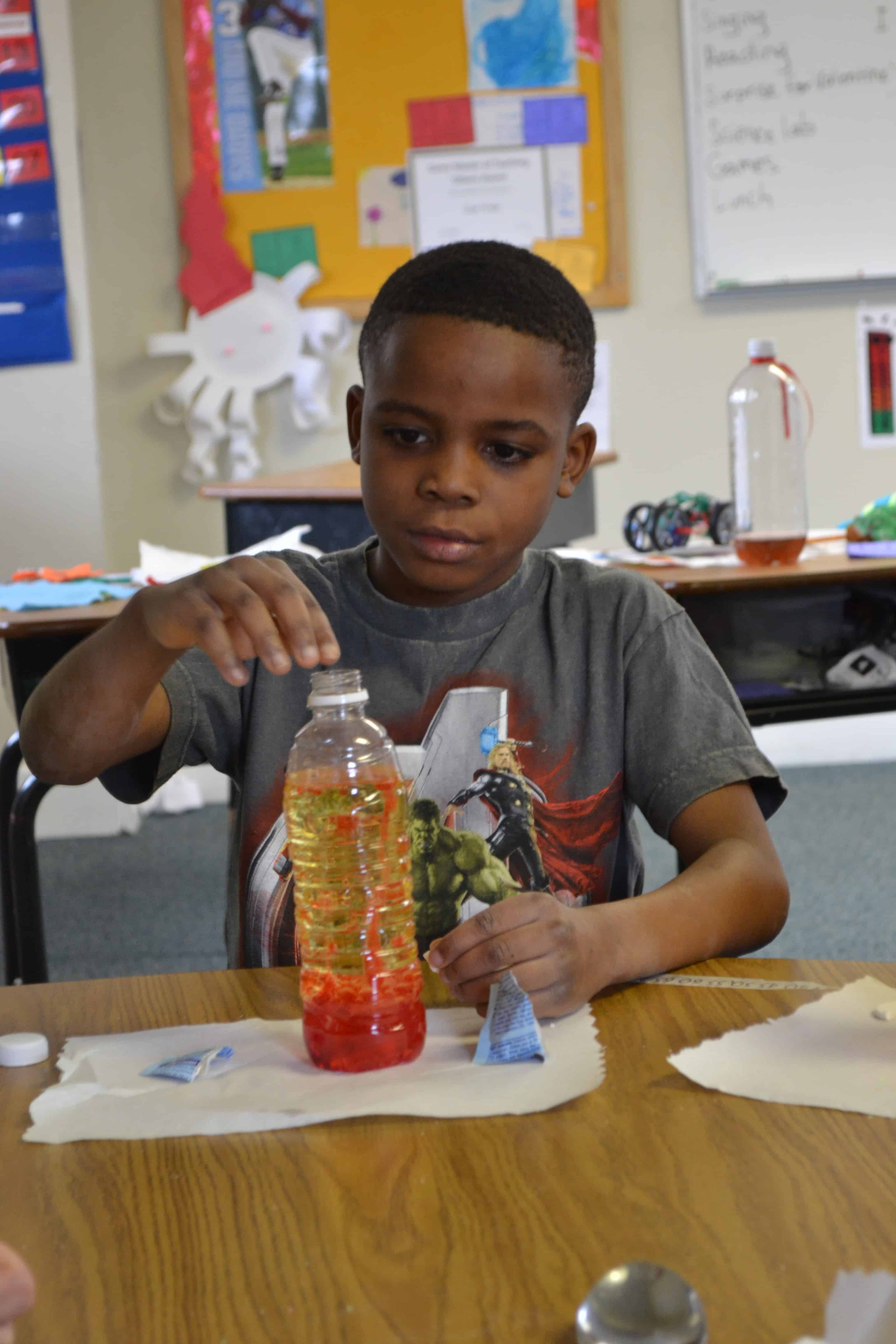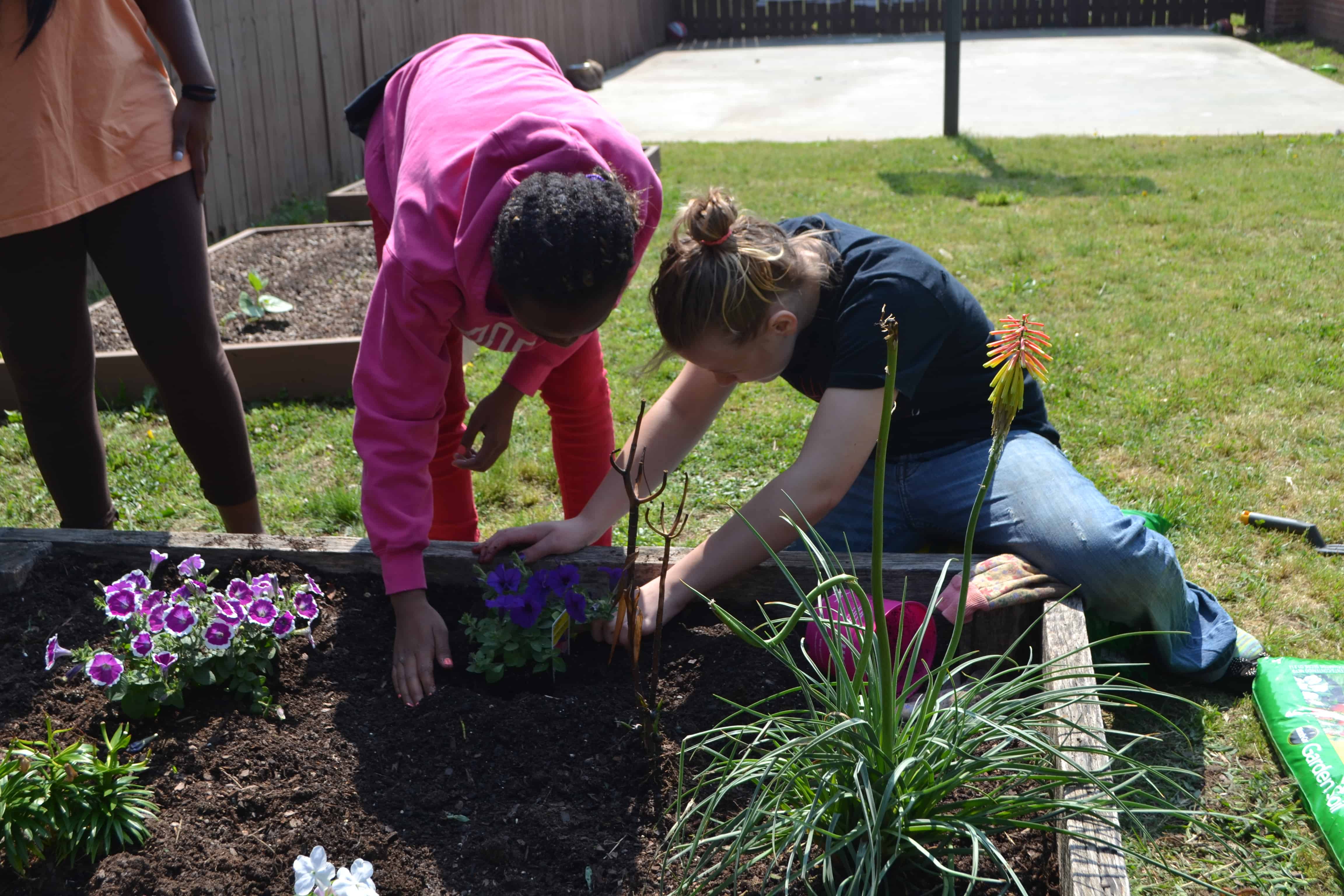 Eliada Academy best serves students who are:
6 – 14 years of age (through 8th grade)
Have an IQ of 70 or greater
Meet medical necessity for day treatment
Have a DSM-IV primary mental health diagnosis
Have a history of behavior problems or lack of success in a school setting
Have the ability to learn from a cognitive behavior treatment modality
Would benefit from treatment in a small group setting
Eliada Academy cannot serve students who:
Are younger than 6 years old or current high school students
Have an IQ less than 70 or have been classified as developmentally delayed
Are juvenile sex offenders (as evidenced either by adjudication or the presence of risk factors related to offending)
Have a primary substance abuse disorder
Accredited as a non-public, private school by AdvancEd (SACS/CASI) (Southern Association for Colleges and Schools and Council on Accreditation and School Improvement)
Therapeutic Recreation for Day Treatment Students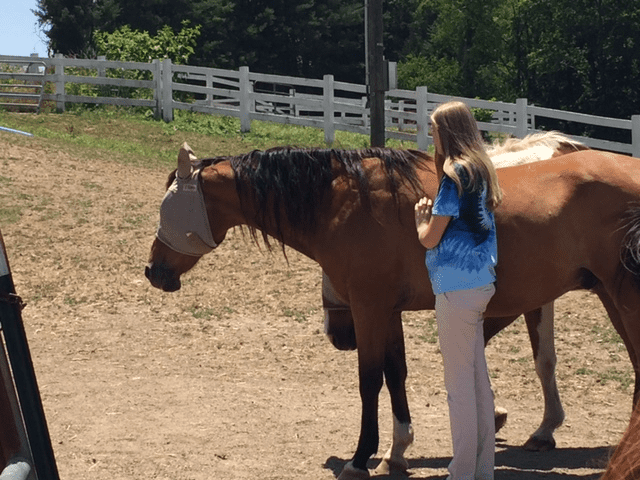 Animal Therapy
Eliada's Animal Therapy Program provides animal assisted therapeutic activities for high-risk students with behavioral and emotional problems. Our family of animals includes 9 horses, 2 mini-horses, 2 pigs, 2 goats, and many sweet barn cats.
Therapeutic Animal Service Cooperative (TASC) activities are designed to build emotional awareness, interpersonal skills, self-confidence, ability to focus, impulse and anger control, assertiveness and empathy. Students participate in weekly groups to practice these skills.
A greater awareness of personal feelings may be achieved through caring for the horses. Eliada's students often form strong relationships with the animals in equine therapy and come to realize the significance of personal connection and responsibility to another living being. Certified Mental Health Clinicians use an Equine Assisted Growth and Learning Association (EAGALA) approach with our Equine Specialist and provide individual, family, and group therapy with the horses.
The equine therapy staff is knowledgeable and extensively trained in EAP (Equine Assisted Psychotherapy), EAGALA (Equine Assisted Learning and Growth Association), group facilitation, team work and clinical issues.
Outdoor Recreation
Eliada offers opportunities to play football, basketball, volleyball, golf, soccer and tennis. Athletics are an important way for young people to learn team building, cooperation, and the importance of goal achievement. Through participation in the Recreation program, students are able to learn hard work, determination, courage, teamwork, perseverance and sportsmanship. They are able to improve upon important social skills such as making friendships and establishing healthy lifestyle habits.
Adventure Recreation
Eliada offers students opportunities to participate in water sports like rafting and kayaking, ropes courses, camping, hiking, rock climbing and more.
Creative Arts
Eliada offers clubs for students interested in creative writing, poetry, theater, improv, visual art, and anime.
To speak with someone about admitting a child or adolescent into Day Treatment at Eliada Academy please contact us:
Download our Referral Packet: