TJ and Phoebe Pittman are a therapeutic foster family. They had been fostering children for 10 years before they made the transition to getting the 'therapeutic' designation. To be a therapeutic foster family you need additional training and the youth referred to your home have a mental health diagnosis. But as their former consultant Charles told us, "there's so much more to being therapeutic than responding to a diagnosis or having extra hours of training. The Pittmans accept children for who they are, provide respect,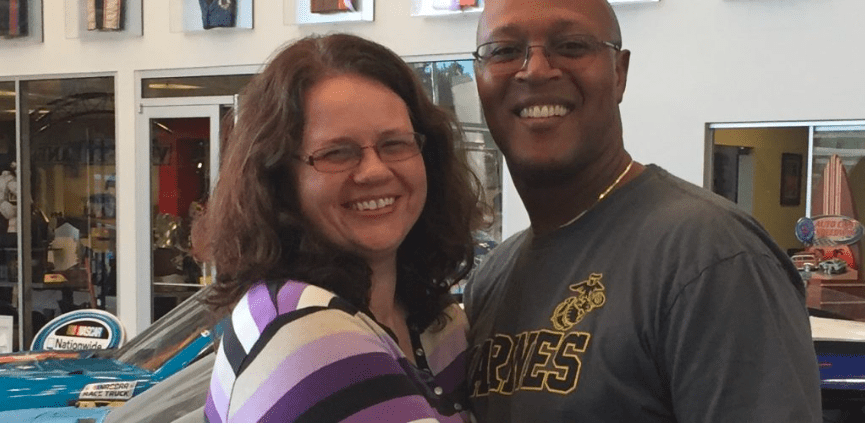 give kids opportunities to use their talents and skills, allow them chances to learn and grow, and they treat every child like a member of their family."
The Pittmans recently worked with a young man named Jeremy who graduated high school during the pandemic. Their drive and determination, and Jeremy's accomplishments are the reason we've chosen this family as our success story this month.
When Jeremy came to live with the Pittmans he was 17 years old, and so close to being an adult. He really loved school and described it as a safe place his whole life. So when COVID-19 meant that school went virtual this past spring, it was a new challenge for him. But Phoebe and TJ never gave up on helping Jeremy finish high school and graduate. Charles, their Eliada consultant remembers having a conversation with TJ when he said, "We're on the 15 yard line, and we just have to block for Jeremy so he can get a touchdown." And that's exactly what happened. With support, Jeremy reached the end zone and graduated!
Jeremy also learned job skills while in their home. He worked at a fast food restaurant during the pandemic and was able to save $3,500 by the time he turned 18. He learned lessons on the job too. For example, he got sent home for not shaving and not wearing the correct uniform. This taught him about standards in the workplace.
Phoebe said when Jeremy first came to live with them he was very down and showed no emotions. By the time he was leaving, he was laughing and smiling, and had a better outlook on life. Phoebe said Jeremy had felt like his life was always going to be the same. They worked with him to see that he could make choices that would positively change the course of his life. They provided him a routine, dependability, consistency, and exposed him to fun activities and outings that he never had experienced before. They tried to show him that there are options in life – not just the ones that he had seen and known.
We are so proud of Jeremy for graduating high school during this challenging time. We are also so grateful to the Pittmans who empowered him to reach his goals. Since becoming foster parents they've seen 23 children between the ages of 3 and 18 come through their doors. They are an inspiration and instrumental to the success stories of so many.