Eliada Alumni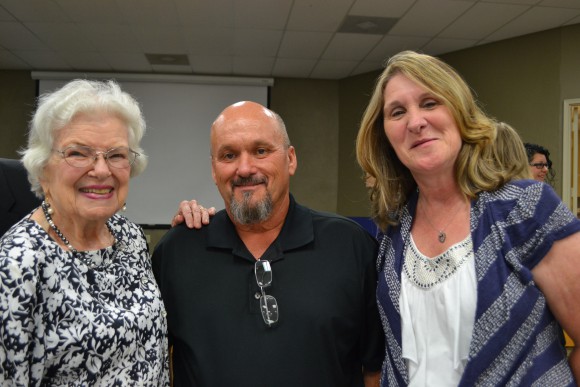 If you spent any time at Eliada as a child or teen, we consider you Alumni. Additionally, if you worked for Eliada and are interested in participating, we'd love to have you as well.
We invite Eliada alumni past and present to be part of this special group of friends. You are our Success Story!
Eliada Alumni elect officers each year. The officers for 2015-16 are:
Nancy Frady Moore, President
Randy Cothern, Vice-President
Mike Sinard, Secretary
Diane Farmer Haney, Treasurer
Join the group and get reacquainted with Eliada! See the wonderful things we are doing to continue to Helping Children Succeed.
There is no fee to join. Simply email Nancy Frady Moore at or Tami Ruckman at .
Follow the Alumni on Facebook! Click Here!
Eliada Alumni HomeComing and Reunion
Each year, Eliada Alumni get together on the campus. Please sign up for Eliada's e-newsletter here or call Tami Ruckman, Director of Development, at (828) 254-5356, ext. 306 or email her at to get more information.
Eliada's Alumni HomeComing and Reunion is May 13-15th on campus.
Friday May 13th – 6:00 PM – Snacks and Conversation at Dr. Compton's House
Saturday May 14th – 11 AM – Light lunch in the gym, Dinner 6PM in the PARC Building
Sunday May 15th – 10 AM – Worship Service in the Chapel
We Want Your Photos!
If you have photos of your time at Eliada, we'd love to have copies for the Eliada Archives. We can make the copies ourselves. For more information, call Tami Ruckman, Director of Development, at (828) 254-5356, ext. 306 or email her at .
Accessing Records
If you are looking to access records from your time at Eliada, please fill out the request form and return to Tami Ruckman at .  Click Here for the form!
You are Eligible for a Scholarship!
Eliada Alumni are eligible for scholarships to help them with higher education.  Please request a scholarship form from Tami Ruckman  at .