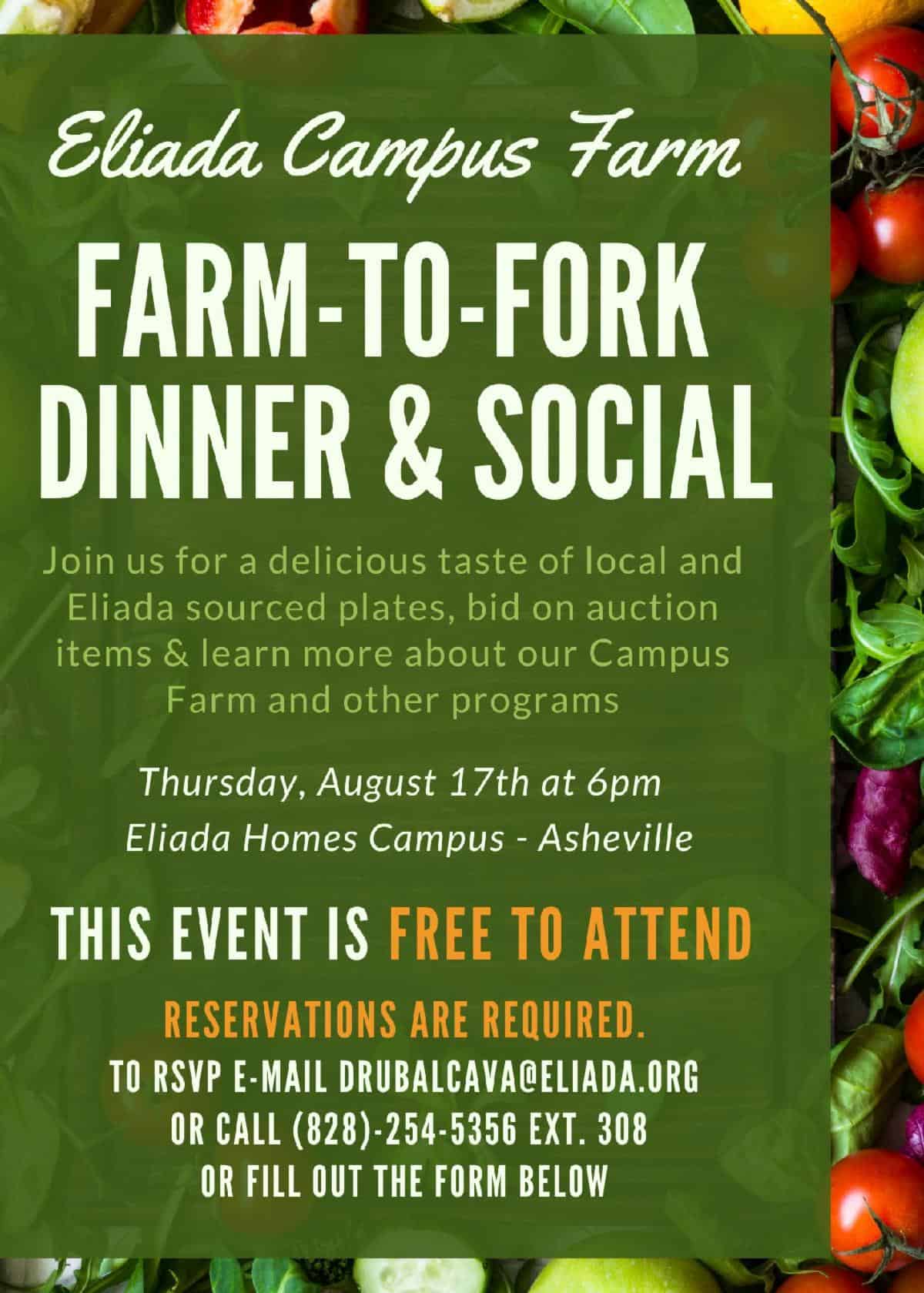 You are invited to Eliada Homes 2023 Farm-to-Fork Dinner, Social, and Silent Auction event on Thursday, August 17th beginning at 6:00 PM. 
This event is free to attend however, reservations are REQUIRED!
WHEN: Thursday, August 17th from 6:00-8:30 PM
WHERE: PARC building on Eliada's Campus (49 Compton Drive, Asheville, NC 28806)
HOW TO ATTEND: The event is a fundraiser, and free to attend. Reach out to Dillon Rubalcava (drubalcava@eliada.org; 828-254-5356 ext. 308) to reserve your spot and provide guest names.
Alternatively, you can fill out 

this form 

to RSVP
THANK YOU for helping us share Eliada's mission with the community!
Eliada has several events scheduled throughout the rest of the year. Please contact Director of Development Tara Campuzano if you would like to become a sponsor or get involved with these events.