Employment Opportunities

Eliada Benefits
We offer an impressive benefits package, competitive wages, and opportunities for growth. Benefits for full-time employees include an excellent health insurance coverage, life insurance, 403B retirement plan with a company match, bereavement leave, and generous paid vacation and sick leave.
Eliada's Employee Assistance Program offers 5 sessions of free counseling for Eliada employees and/or any member of their immediate household, plus a wealth of resources on personal, family, and work issues.
Mission Driven Employment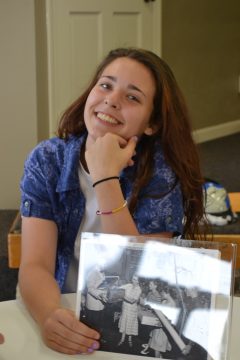 Eliada values personal wellness. All employees have 24/7 access to a gym and recreation center with weights, treadmills, foosball and pool tables, and a rock climbing wall. Miles of trails crisscross our campus and are great for hiking, walking, or biking.
Our employees have the opportunity to make an incredible difference in the lives of young people! Individuals who are mission driven and share our values will be a strong match for Eliada.
Questions
For questions regarding employment, please send inquiries to Maggie Brown at . Please note that incomplete or incorrect applications will not be reviewed. Additionally, resumes will not be accepted in lieu of applications.
Eliada does a complete and thorough background check on each employee. If there is anything that may show up on the background check, please note it. It does not necessarily preclude employment. However, failure to disclose may result in automatic exclusion or dismissal.
To apply for any positions listed, please click here.

President/CEO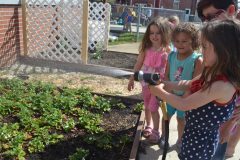 The President/CEO works under the broad supervision of the Board of Trustees. The President/CEO is responsible for the administration of the programs and policies of the Corporation. The President shall employ, and whenever necessary discharge, such staff members as may be deemed necessary for the proper operation of Eliada Homes, Inc. The President/CEO is also an ex-officio member of all teams and committees. Carry out the established policies as set forth in the Charter and Bylaws and administer Eliada Homes' programs and operations. Preparation of budgets for approval by the Board and supervision of expenditures of all funds. Act as advocate and spokesman with the public. Responsible for the development and proper utilization of financial and other resources, including the raising of sufficient operating and capital funds.
Qualifications: Master's Degree in the Human Services or related field preferred, from an accredited college or university. Minimum 10 years preferred, administrative and program experience in the delivery of services to troubled children and families with progressive management and leadership responsibilities. Must possess a valid North Carolina driver's license and be insurable by Eliada's insurance carriers. Responsible for agency at all times. Position requires frequent on-call responsibilities and some travel.
Foster Care Consultant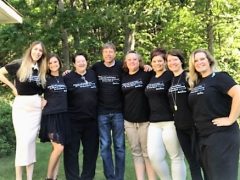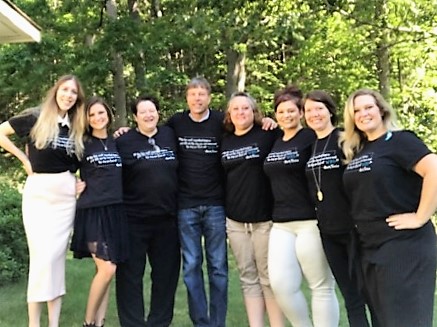 Foster Care Consultants provide training, supervision, and coordination of appropriate services to foster parents and children by monitoring the foster homes to ensure safety and appropriate provision of children's needs. Provide crisis intervention and case management through 24 hours a day on-call availability and weekly supervision to foster parents, plus review of all critical incidents. Perform case management duties including assisting with admission and discharge processes for children in care. Be familiar with and ensure all licensing standards for foster homes are implemented. Assist with foster parent training, in-service and pre-service. Ensure that state and agency standards are met regarding case records of foster families and children in care. Serve as liaison between foster family and members of the child and family team.
Qualifications: Minimum Bachelor's degree in Human Services or related field from an accredited college or university required. Candidate must meet Qualified Professional standards. MAPP certification preferred. Minimum 2 years experience working with children in a case management capacity. Must possess North Carolina driver's license and be insurable by Eliada's insurance carriers. Position requires on-call responsibilities and transportation of therapeutic foster care clients.
Barn Tech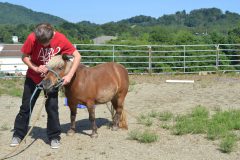 Do you love horses? How about Llamas, pot belly pigs, chickens, and goats? Eliada is looking for a dependable person to join our team as a Barn Tech! The Barn Tech will be responsible for general care of our barn animals on the weekends averaging 3 hours a day. Basic responsibilities include feeding and watering the barn animals, cleaning out the horse stalls, moving horses out to the pastures, and other duties as assigned.
Qualifications: Must have High School Diploma or GED. Two or more years of experience working with horses is required. Must have reliable form of transportation. Schedule requires work on weekends, some evenings and holidays. Must be able to lift 50 pounds comfortably and able to work closely with multiple horses.
Life Skills Coordinator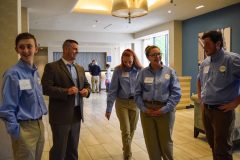 Do you have a passion for working with at-risk youth? Are you up for the challenge of identifying and resolving challenges relating to the youthful inexperience of at-risk youth ages 16-22? The Life Skills Coordinator lives on campus and works directly with at-risk youth ages 16-22 enrolled in the Eliada Students Training for Advancement program, or ESTA. The Life Skills Coordinator is responsible for identifying and resolving challenges to: academic success, obtaining effective job seeking skills, work experience and employment, completing high school/GED education, obtaining post-secondary preparation and training, setting future career goals, and maintaining necessary motivation to continue on their pathway towards future success.
Qualifications: Bachelor's degree in Human Services or related field preferred. Will consider all post secondary education and military training. Well organized and attention to detail is a must. Must be creative, flexible, have a strong work ethic and a positive attitude. Prior experience in Foster Care, Case Management, Juvenile court system, and at risk youth preferred. Strong, demonstrated skills in Microsoft Office software (Word, Excel, Power Point); as well as current or previous experience with database, word processing, and spreadsheet software. Must possess a valid North Carolina driver's license and be insurable by Eliada's insurance carriers. The position requires frequent local travel. This position does require the Life Skills Coordinator to live on Eliada's campus.
PRN Registered Nurse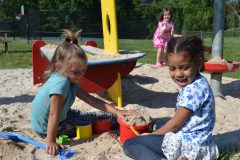 Seeking a Part-Time/As Needed Registered Nurse who wants to make a difference in the lives of young people through a unique nursing opportunity in a beautiful setting in West Asheville. Guided by excellence, integrity, teamwork and compassion, our nursing staff works closely with 6 separate residential cottages to ensure a healthy, therapeutic environment that promotes learning and growth for the students in our Psychiatric Residential Treatment Facilities. Enjoy some of the best views in town as you walk between the cottages providing care. Nursing staff will provide restrictive intervention monitoring and effectively utilize the agency's crisis intervention procedures. Other responsibilities include administration of medication and implementation of each students' health plan. Required to work one 13 hour night weekly with additional night and evening shifts as needed.
QUALIFICATIONS: This position requires a valid NC RN licensure. Experience working with children and/or adolescents strongly preferred. This position may experience physical and verbal aggression from the student population. The ability to work in a high pressure and high stress environment is a must!
Application deadline: Open until filled

RISE Intern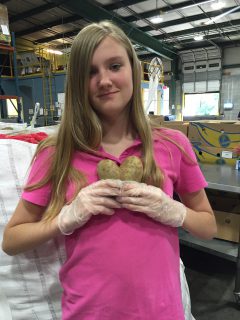 Applications are currently being accepted for the January 2018 term!
The RISE Internship program is a 13 month-long placement that provides recent college graduates the opportunity to gain valuable experience in the mental health field. As a member of the RISE program, interns work as direct care staff in our 5 psychiatric residential treatment facilities (PRTFs). Throughout their time at Eliada, our interns become familiar with how to work and interact with children and adolescents who have been diagnosed with a variety of mental illnesses, from post-traumatic stress to oppositional defiant disorder. Interns are also able to participate in the many therapeutic and recreational activities that we have in place for our students.
This is a unique chance to acquire job-ready skills and credentials that will put you ahead of the competition. Many of our former RISE interns have gained admission into top graduate programs after completing the internship. You can learn more about this program by visiting: /employment/rise.
Qualifications: A Bachelor's Degree in Human Services or a related field; requires qualities such as flexibility, leadership skills, a strong academic performance, and a history of community involvement; prefer volunteer and work experiences related to behavioral health or children's services; must have a demonstrated ability to work in a high stress environment.
After School Group Leader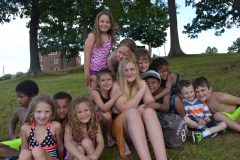 The Group Leader is responsible for carrying out the 21st Century Community Learning Center program at Eliada Home. She/he will be responsible for planning and implementing enrichment program activities, homework assistance, snack preparation & distribution, daily clean-up assignments, interacting and communicating with children, parents, volunteers, and community partners as needed. Schedule includes the program hours of 2:00-6:00pm, Monday – Friday during the school year and 7:00-5:30 during the summer, along with weekly site meetings, field trips or special activities on Friday afternoons, quarterly Family Night events, and other events as planned.
Qualifications: At least 21 years of age with a high school diploma, or its equivalent. A degree is preferred. Specific knowledge in the development of age appropriate curriculum activities (e.g. arts, recreation/wellness, service, STEM, technology, leading group discussion/activities/skill building) and use of appropriate behavior management techniques. Have the ability to effectively manage youth and behaviors in a large group setting. Possess organizational skills relating to handling necessary documents and related paperwork. Current certifications in CPR and First Aid are required with copies at the designated afterschool program site or ability to obtain when hired. Warm and friendly personality and a positive role model for students. Must possess skills in oral and written communication.
PRN Residential Counselor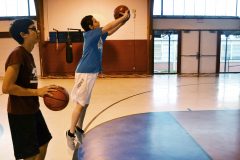 Eliada is always in need of dedicated and reliable PRN Residential Counselors to work with our students. PRN (which essentially means "as needed") Residential Counselors are able to work in both the Psychiatric Residential Treatment Facilities (PRTFs) and the Eliada Academy as shifts become available. All new Residential Counselors start out as PRNs and then have the option to move into full-time positions within the organization as they become available. The goal of all Residential Counselors at Eliada is to work with students and help them develop the skills necessary to be successful, contributing members of society.
This is an excellent opportunity for college students or recent graduates with an interest in mental health, social work, education, counseling, psychology and related fields to gain valuable experience and training in the area of their academic pursuits. PRN Staff have the flexibility to work between 8-40 hours per week, and maintain a flexible schedule.
Prior to working with students, PRN Residential Counselors are required to complete two weeks of extensive training and observation. This includes:
Therapeutic Crisis Intervention
First Aid/CPR
Blood Borne Pathogens
Service notes training
Clinical training on various diagnoses
Eliada's mission is helping children succeed and our core values include Faith, Hope & Love, Integrity, Teamwork, and Excellence. Individuals who are mission driven and share these values will be a strong match for this opportunity. Eliada is an organization that values personal wellness. Staff have access to our gym and recreation center 24 hours a day during personal time. Eliada also believes in providing opportunities for professional growth and encourages career development options for all staff. Individual career coaching, workshops and additional training are available for individuals who take initiative and have an interest in expanding their skills and knowledge of child mental health.
After two weeks of specialized training, PRN Residential Counselors will be able to implement the Eliada Model in order to teach important life skills that help contribute to students' successful return to the community; utilize Eliada's crisis intervention model, which includes the ability to perform physical restraint techniques; complete all required mental health, medical, and program documentation; plan and implement structured and therapeutic activities and promote active student participation.
Qualifications:
A strong desire to work with students, patience, and the ability to work as part of a team is a must! A Bachelor's Degree in a Human Services discipline and some mental health experience is preferred; a high school diploma/GED is required; applicants need to be minimum 21 years old; must have a demonstrated ability to work in a high pressure, high stress environment. Position may experience verbal and/or physical aggression from the student population.
Please note: We accept applications for PRN Residential Counselors on an ongoing basis in order to create a qualified pool of applicants.