Equine Assisted Therapy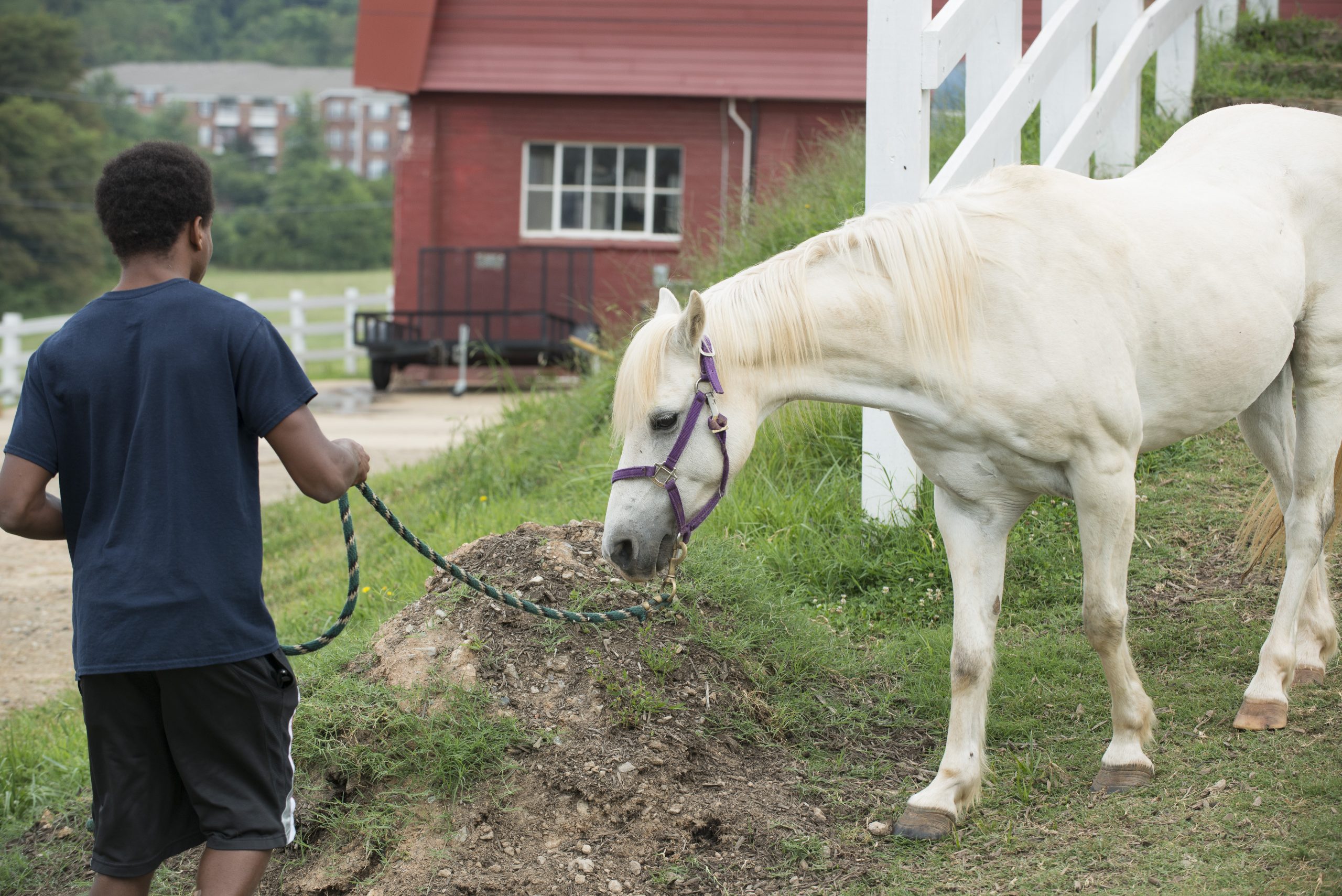 Thank you for your interest in our equine assisted counseling services! We look forward to the opportunity to serve you.
Equine Assisted Therapy at Eliada
"The most loving thing about animals is they love you no matter what happens with your life. It doesn't matter what your emotions are, they will love you no matter what you do. They truly display unconditional love."

~Eliada youth
Contact Us
One of the most important aspects of your counseling experience is the relationship that you will form with your treatment team. We will strive to provide you with a safe space to work with the horses and move towards growth and healing. Learn more here: https://eliadaequinetherapy.org
We are honored that you are considering us to help you along your journey.  We are happy to speak with you over the phone to determine if we will be a good match for your needs.
Please feel free to give us a call at  (828) 348-3304 or email

For referrals, please call 828-254-5356 x322