Eliada Students Training for Advancement (ESTA)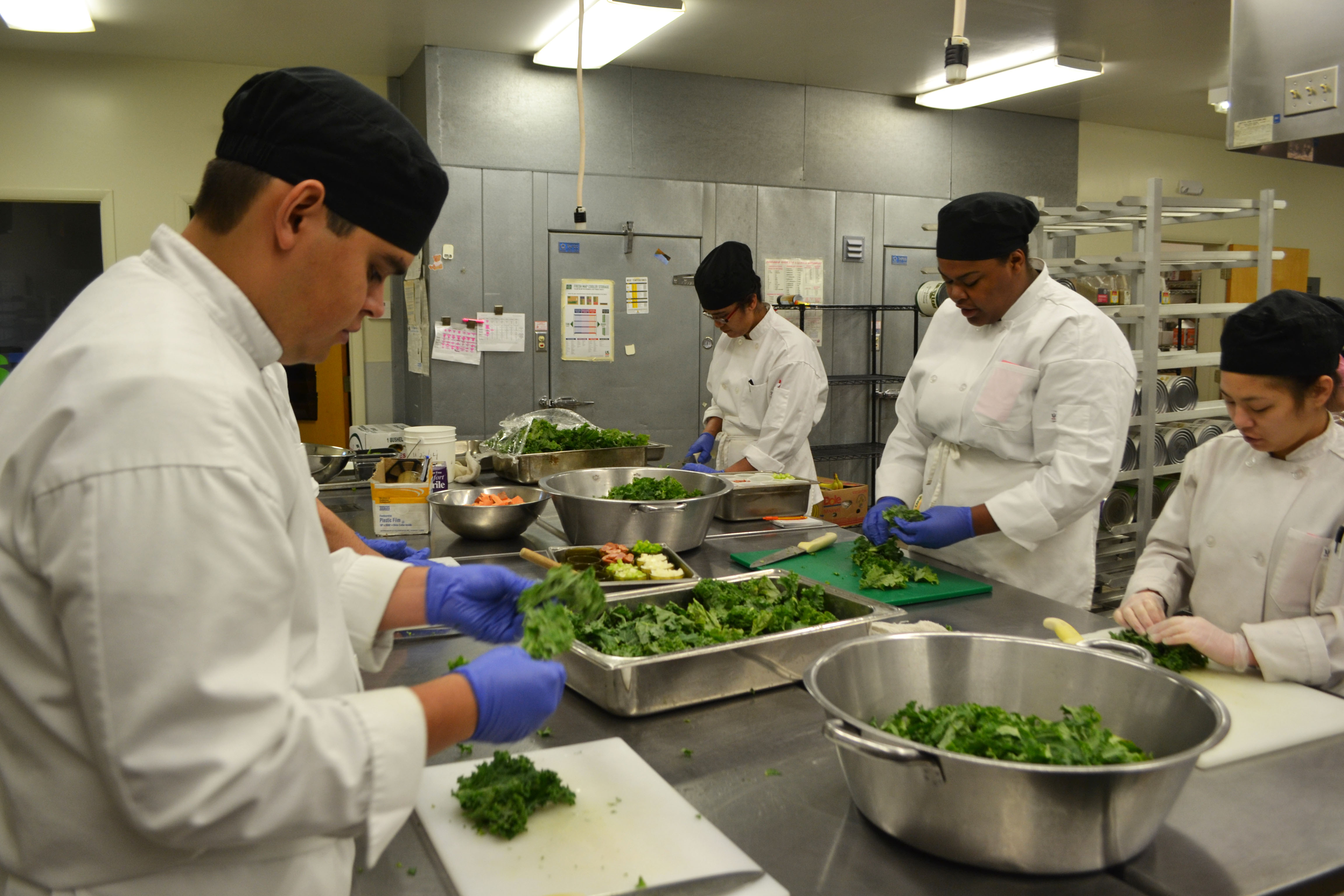 Pictured above: ESTA students training in the Hospitality Industry, learn culinary skills.
Each year ESTA provides 30 students access to workforce development training, life skills development, and academic assistance.
Our Mission is to Train and Equip students 16 to 22 years old who face significant daily challenges, helping them discover and reach their fullest potential. Our "Life by Design" approach is comprehensive and takes into consideration the Physical, Mental, Emotional and Spiritual needs of the students we serve.
Many Students today have significant barriers to achieving their personal and professional goals. They face financial insecurity, low self-esteem, housing instability and lack of healthy role models to support them. These youth have limited resources and guidance concerning independent living, educational resources, and career development opportunities.
Workforce Development
ESTA provides youth the opportunity to immerse in diverse career pathways like Hospitality, Healthcare, Advanced Manufacturing, Information Technology or Construction. Eliada partner's with employers in the community who invest in youth by teaching them specific skills relevant to their industry. Youth leave the program "go-ready" with entry level employment, post-secondary education, industry-endorsements, independent living skills, 21st century workplace skills, and entry into a clear career pathway.
Transitional Living
For youth aging out of foster care or other programs Eliada offers a transitional living option that focuses on independent living skills and training on how to find safe, affordable housing.
Every young person needs a safe, stable place to live. We believe in the value of transitional living, fostering independence gradually with the support of caring mentors and adults. Students live in furnished accommodations and have access to Eliada's workout facilities, a dedicated student union, and a live-in Student Affairs Coordinator.
For additional information click the appropriate link below.
Dear Parent/Guardian,
We realize how difficult it can be to find a safe and loving environment in which to entrust your student. For over 100 years Eliada Home has been successfully helping children and students work through the many difficulties they face on a daily basis. Our comprehensive approach takes into consideration the Physical, Mental, Emotional and Spiritual needs of the students we serve. Let's work together to determine if Eliada's program is the right fit for your child. To apply click HERE
Dear Case Worker/Youth Advocate,
Thank you for what you do on a daily basis. Your love, care and concern for the students you serve is worthy of praise. Please let Eliada partner with you to determine if a student you are currently working with is a good fit for our program. To apply click HERE
Dear Student,
We believe that "adversity can produce greatness. " We want to encourage you to take the next step towards your future. Let us walk together through any challenges or barriers you face today and help you discover your future. To apply click HERE
To speak with someone about the ESTA program, please contact ESTA Workforce Development Director, Ted Stump, at or (828) 254-5356 ext. 323