The Eliada School of Trade Arts (ESTA)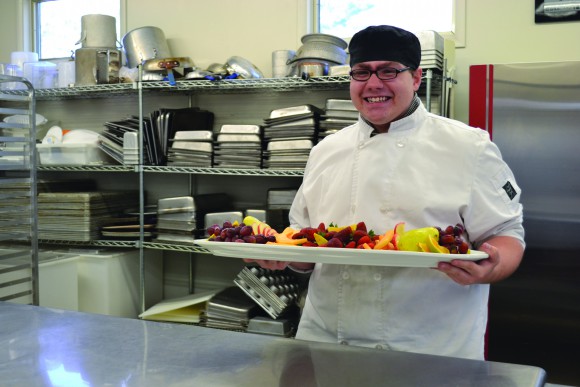 For admission to ESTA, complete and submit the student application here.
For more information about applying to the program or to refer a student, contact Maggie Brown at .
Learn more about ESTA by downloading the informational 2015 ESTA Booklet.
The Eliada School of Trade Arts (ESTA) is a post-secondary trade school and transitional living program for young adults recently transitioning from long-term care to adulthood.
With turbulent upbringings and being shuffled between foster homes, mental health placements, or juvenile detention for a majority of their childhood, youth in ESTA are often unequipped for and overwhelmed by the prospect of independent life. In fact, these young people are at extreme risk for incarceration, substance abuse, homelessness, and early parenthood. They are unlikely to finish high school, let alone complete a college degree. Our goal is to offer these young people a unique opportunity.
Trade and Academic Education
The program focuses on instilling practical skills toward a real-world trade, equipping our students to become self-sufficient, employable adults. Fifty percent of a student's time is spent in experiential, hands-on educational opportunities. Students can also take advantage of paid work study where they can apply their vocational training, and participate in off-campus paid internships where they can build their resume and develop their professional skills.
Currently ESTA offers a Culinary Arts Certificate Program, and will be expanding to other degree tracks in the future.
Transitional Living
Every young person needs a safe, stable place to live. We believe in the value of transitional living, fostering independence gradually and with the support of caring mentors and adults. Students live in furnished apartments and have access to Eliada's workout facilities, a dedicated student union, and a live-in Student Affairs Coordinator who is available 24/7 to address all student needs.
Character Development
We believe that character is as important as education and experience. Our goal is to develop an "enthusiastic work ethic" in ESTA students, helping them realize the value of goal setting and life planning. Students benefit from service learning opportunities, team building exercises, and values-driven mentorship.