Volunteer for the Corn Maze
Helping hands needed at Eliada's Corn Maze!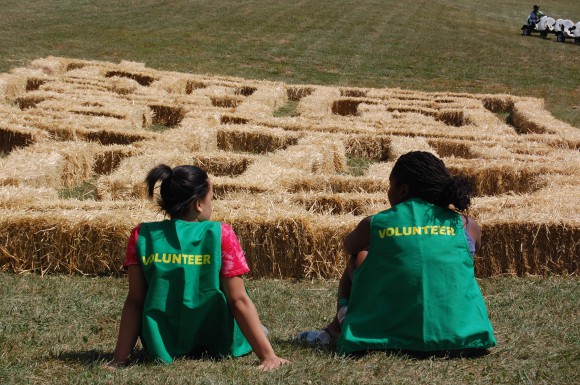 Click Here to Sign Up to Volunteer! For quick questions on volunteering please contact Terrie at (828) 254-5356 x340 or .
Volunteer Perks
Volunteer shifts are three hours long, and you're free to sign up for multiple shifts
You will receive a snack & refreshment after your shift
You will receive two free tickets to the Corn Maze as one of our guests!
Volunteer Opportunities
You will be assigned a volunteer role upon arrival for your shift. Volunteer roles range from:
"Guides" explaining rules to guests as they enter the corn maze
Hosts at one of our attractions
Eliada Ambassador under the big tent
If you have specific needs related to a physical disability we will accommodate you in your role assignment.
Signing Up!
Signing up is quick and easy. You will be able to choose the day and shift you would like to work. You will receive immediate email confirmation acknowledging that you signed up as well as a reminder email 48 hours before your volunteer shift.
Click Here to Sign Up to Volunteer!
Group Volunteer Opportunities
If you are a part of a community or church group and are interested in volunteering as a team, we'd love you have you! Contact Terrie, Eliada's Volunteer Coordinator at or  (828) 254-5356 x340 to get your volunteer group signed up today!
Please Note
We ask that volunteers be 15 years or older, but we welcome younger volunteers to serve alongside an adult. Besides that, we have no other requirements for volunteering-just your commitment to lending two helping hands and a great attitude during your shift!
Thank You!
Thank you for your commitment to Eliada and our Corn Maze event! 100% of proceeds goes directly to the children we serve!
We can't wait to see you out at the Corn Maze!
Remember Click Here to Volunteer!