Sponsor a Child
Sponsor a Cottage
Each of Eliada's 6 cottages needs:
9 new sets twin of sheets
9 new pillows
9 new washcloths
9 new comforters
9 new sets of towels
Pots and pans
Dish towels and dish detergent
Also needed:
Gardening supplies: pots, gardening tools, flowers to plant
Picnic tables
Coloring books
Art supplies
Flame-free items with calming scents
Stress balls
Stuffed Animals
Sleeping bags (3 season—maybe +30 degree ones)
1-2 person tents (3 season)
8×10 tarps & 24X36 tarps
foam sleeping pads
1 liter water bottles
500 ft paracord
camping pillows
large steel cook pots
lunchboxes
compasses
spark rods
8 liter water dromedaries
whisperlite stoves
We also use dozens of rolls of paper towels, toilet paper, and gallons of cleaning supplies and laundry detergent.
Each child needs their own laundry basket (no bags with strings, please) and toiletries, including body wash, shampoo, deodorant, toothpaste, toothbrush, kleenex, and hair brush.
We have a special need for African-American hair care products.
---
Science for All Ages
Help us provide enriched, hands-on experiences for students in PreK, Day Treatment and PRTF, through our STEM Projects and Science Club! Through these programs students have learned to socialize with their peers and use technology, as well as build model volcanoes and mini lava lamps. Teachers would love to continue doing science experiments and teaching children how to prepare for school and we need your help collecting supplies!

Can you help provide supplies for the science club?
IPads
Corn starch
Sand
Tea tree oil
Metamucil
Food coloring
Aluminum foil
Unflavored gelatin
Styrofoam sheets
Dish detergent
White vinegar
Salt
Plaster of Paris
Almond/Coconut oil
Thermo chromic pigment
Zinc sulfide powder or glow in the dark paint
Styrofoam beads (polystyrene)
---
Sponsor the School Age Playground
Can you help make our playground dreams a reality by sponsoring the playground?
Currently, Eliada is working to renovate and vastly improve our playground used by PreSchoolers. Here are some things we can use any time:
Natural items for the playground (logs, stepping stones, non poisonous plants)
Plastic or wood planters of all sizes and shapes
Playhouse
Flower and vegetable seeds (non toxic)
Outside Gliders
Tarps
Pots and Pans (to make an outside music area)
Children's benches
Mulch and potting soil
Plastic bird bath
Watering cans, small shovels
---
Sponsor Children in Foster Care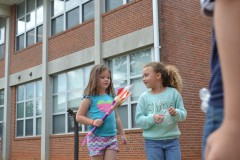 Sometimes your first night in a new home is scary and unsettling. Going out for pizza or a burger together can help break the ice and start the getting to know you process on neutral ground.
Help families provide a fun activity for a child their first night in a new home by purchasing gift cards to restaurants.
For a child in Foster Care, they have bounced around, constantly being introduced to new parents and siblings. To help them track their lives, we make sure each child puts together a "life book" of photos and memories for them to take with them no matter what home they are in.
Help children create these books by purchasing scrapbooks and scrapbooking materials!
Children in Foster Care also get sent to a new home without much notice. They need suitcases to help pack up their personal belongings so they don't get left behind.
Help children maintain their personal items that hold meaning to them by donating suitcases!
_______________________________________________________________________________________
Sponsor a child for the holidays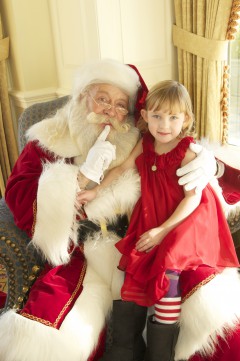 Every year, Eliada works hard to make the holidays a special time for the children in our care. We try to fill each child's Wish List, and have a huge campus-wide Holiday Party. We hope you will join us this year to help create Christmas memories for the children at Eliada!
If your family, church, business, or other group is interested in helping make the holidays merry for an Eliada child, this opportunity is for you!
When you sign up to sponsor a child for the holidays, you'll receive a Wish List that the child created. Wish Lists include the child's favorite things, clothing sizes, and most needed and wanted items.
For most of these children and youth, the gifts they receive from sponsors are the only gifts they will get for Christmas.
The value of a Wish List is about $150. You can divide that cost with friends, or even sponsor several children.
We also have Program Wish Lists which include items that children use here at Eliada every day, such as toiletries, bedding and towels, books, games, art supplies, kitchen utensils, and sports equipment. We welcome contributions towards these lists as well.
If you don't have time to shop, Eliada will use your donation to purchase gifts, and have some gifts on hand for children who may arrive at Eliada too close to Christmas to complete their Wish List. You can click on the yellow DONATE button at the top of the page to make a donation.
Help us create holiday memories at Eliada! To be matched with a child, please contact Nora Scheff at nscheff@eliada.org or by phone at (828) 254-5356, ext. 303.