Our Mission & History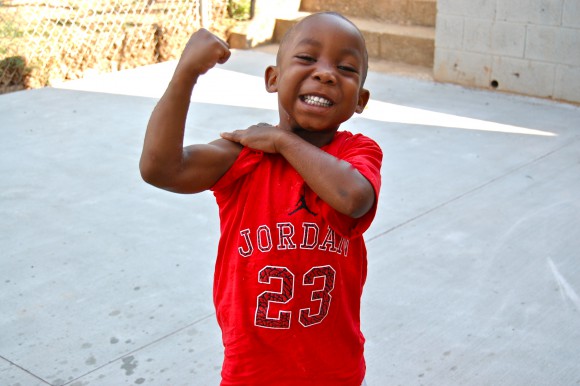 Eliada's mission is Helping Children Succeed.
Eliada's mission is Helping Children Succeed. We provide a cradle to career continuum of services for over 600 children and youth annually. In partnership with families, we meet basic needs and provide positive child and youth development programming to all ages. We also have high level intervention and prevention services for children and adolescents that focus on social and emotional well being, life skills development, career readiness, and trauma informed treatment. Eliada maintains a 5-Star Child Development Center (child care, prek, afterschool, and summer camp), Residential and Day Treatment mental health programs, Foster Care services, and Workforce Development programming.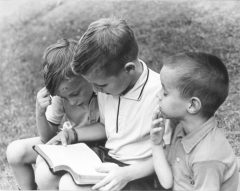 In Eliada's 117 year history, the agency has adapted to the needs of the community. Originally an orphanage, Eliada developed Foster Care programming when there was a nation-wide shift away from the traditional children's home model. As mental health issues in children came into greater focus, Eliada also developed state of the art Residential Treatment Facilities and expanded Foster Care services to include Therapeutic Foster Care. As women entered the workforce, Eliada added child care and preschool services. In Eliada's recent history, we recognized that youth were aging out of Foster Care and failing in traditional post-secondary education. So the organization once again adapted to meet this community need with the Eliada Student's Training for Advancement Program which provides workforce development programming for this population of youth.
Today, Eliada's full service continuum of care includes:
Psychiatric Residential Treatment

Children live at Eliada for up to a year while healing from trauma.
Foster Care and Therapeutic Foster Care
Children live with an Eliada Foster Family while awaiting adoption.
Day Treatment
Children living at home, in a foster home, or at Eliada attend school on campus instead of public schools to better meet their special learning needs.
Workforce Development and Homeless Services

Older children who've spent their lives in systems of care gain work skills while learning to be self-sufficient adults.
Early Learning
Children in the community can attend our five-star Child Development Center, Prekindergarten, Afterschool, or Summer Camp program.